D&I Vision
To advance the society's commitment to diversity and inclusion within the oil and gas community through advocacy, collaboration, and education.
D&I Mission
Uphold the legacy of Women in Energy Standing Committee which is set out to promote leadership, representation, and recognition for women within SPE.
Provide and support platforms whereby members can share their ideas surrounding Diversity and Inclusion.
Provide support to local SPE Sections and Chapters in the creation and maintenance of Diversity  and Inclusion Committees
Collaborate, support and advise on topics relating to Diversity and Inclusion within SPE and external to SPE.
Promote diversity and inclusion in Science, Technology, Engineering, and Math (STEM).
If you would like to be involved or collaborate with the committee on any D& I related events then please get in touch by email to ritika.spe2019@gmail.com
Committee Chair – Ritika Pawar Biography & In the Spotlight
Committee Vice Chair – Souhila Chetouane Biography & In the Spotlight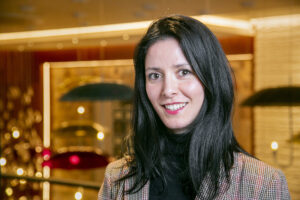 Recent Events:
'Diversity of Thought' Webinar, 9th September 2020.
This event was the first WIN collaboration between SPE Aberdeen and the Energy Institute Aberdeen Highlands and Islands was run online.  The event attracted over 50 delegates and comprised three speakers giving an overview of their career history to date and their thoughts on leadership, the energy transition, role models and mentoring, barriers and how to overcome them and inspiring future generations.
The presenters were Carla Riddell, Senior VP at Spirit Energy, Helen West, Head of Operational Excellence at Thames Water and Victoria Allan, Golden Eagle Offshore Operations Engineer, CNOOC International.  Common threads throughout the presentations were the need for strong leadership and role models, diverse teams for decision making, having goals in terms of your career path – long and short term, and more awareness at an early age of the industry and all the roles it offers.
The webinar is available here.