Meet Our Diversity & Inclusion Committee:
Committee Chair – Souhila Chetouane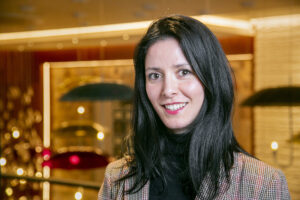 I see diversity as the presence of difference while inclusion as a choice.
We go through life often gravitating unconsciously and sometimes consciously to those like us. because It provides great safety and a sense of belonging. This is part of being human. It's called bias. It affects our choices and behaviours, but we can set an intention and choose to see different and be inclusive.
Inclusion is actually about looking at differences with curiosity. Treating people not as you wanted to be treated but as they want to be treated and vice versa.
As a female engineer and SPE Aberdeen D&I chair, I take D&I to heart and work closely with my team, our section members and the energy industry community to build awareness of our own biases and create an environment where those differences are looked at with curiosity and seen as an opportunity.
Committee Vice Chair – Hayley Meek
Committee Member: Richard Cooper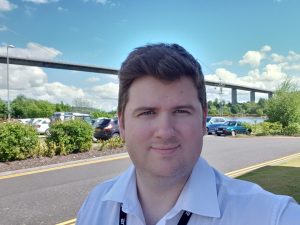 D&I to me is about including as much lived experience and as many varied viewpoints as possible to the table in order to enrich the knowledge and experience for all. It is about challenging closed-mindedness and accepting people for who they are. As part of SPE D&I, I try to deliberately position myself as devil's advocate in our discussions to ensure we also challenge ourselves and our own assumptions, not just those of others. I also aim to bias us towards informed action and activity, to help take us that one step further beyond simple discussion. I also support the Podcast output and provide a link with the Schools & Career Guidance committee.
Committee Member: Karen Sinza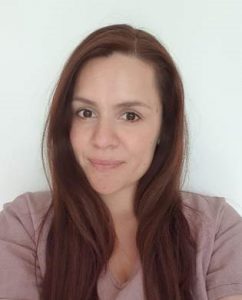 As an individual D&I to me it is the possibility to have equal opportunities to contribute towards a common goal, from my expertise and experience, and regardless of being a woman, mother, from a different ethnicity.
As part of a team, I believe D&I is the way to enhance collaborative work by achieving common goals while interacting with different minds (genders, ethnicities, backgrounds).
I am the international ambassador for the committee. My goal is to interact with another SPE D&I committees around the world to develop virtual spaces that allow us to know and discuss D&I in different working cultures.
Committee Member: Graham Dallas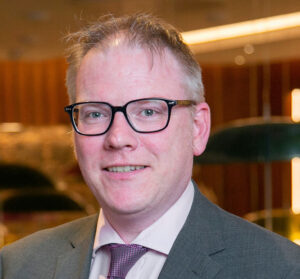 I participate in the D&I committee as I feel strongly about the need for diversity & inclusion in all parts of life, not just relating to work and industry. Also, I think it is critical to have a good understanding of the bias (conscious and unconscious) that is received by others, ensure I do not display any bias, and support all colleagues within SPE Aberdeen.
Recent Events:
'Diversity of Thought' Webinar, 9th September 2020.
This event was the first WIN collaboration between SPE Aberdeen and the Energy Institute Aberdeen Highlands and Islands was run online.  The event attracted over 50 delegates and comprised three speakers giving an overview of their career history to date and their thoughts on leadership, the energy transition, role models and mentoring, barriers and how to overcome them and inspiring future generations.
The presenters were Carla Riddell, Senior VP at Spirit Energy, Helen West, Head of Operational Excellence at Thames Water and Victoria Allan, Golden Eagle Offshore Operations Engineer, CNOOC International.  Common threads throughout the presentations were the need for strong leadership and role models, diverse teams for decision making, having goals in terms of your career path – long and short term, and more awareness at an early age of the industry and all the roles it offers.
The webinar is available here.