The Energy4me Schools Career Guidance (SCG) committee aim to "Inspire the Next Generation" by providing Diverse & Inclusive information on "Energy Transition" skills, career pathways and career journeys thus guiding pupils towards positive destinations.
In collaboration with other SPE Aberdeen Committees and our STEM Ambassador Volunteers, we also support leading energy sector players and STEM Educators to provide an industry focus for primary and secondary school pupils, teachers, parents and carers therefore raising awareness of potential Career opportunities in the Oil, Gas and wider Energy Sector including Offshore Wind, Electrification, Geothermal, Hydrogen etc as part of our journey to Net-Zero.  As "Explorers", through our collaboration with NASA and the UK Space Sector we also highlight transferable technologies and skills in Satellites, Robotics, Data, AI, AR, Emissions Reductions, Sustainability etc.
Energy4me SCG volunteers have supported and developed several "Energy Transition School Career Guidance" initiatives and events, including:
Guiding Pupils towards Positive Destinations

Jobs / OGTAP, Foundation, Modern & Graduate Apprenticeships / College or University

Energy Transition Career Guidance

School Career Fairs, Exhibition Tours and presentations
Collaboration with OEUK, OPITO & EI AHI

CV & Interview Skills – Secondary Schools

Supporting SDS, DYW & YMCA
STEMNET Top 10 Employability Skills

STEM Ambassador Activities – Primary & Secondary Schools

Maths in the Pipeline support to TechFest
www.Energy4me.org  collaboration with Aberdeen Science Centre
NASA in Aberdeen multi-organisational collaborative project
"Explorers – Inspiring the Next Generation"
For all enquires email aberdeen.admin@spe-uk.org
Committee Chair                                                         Vice Chair                                                                     Past Chair
Soma Salavati                                                                  Mark Gillard                                                                   Colin Black 

Recent Events:
Explorers – Inspiring the Next Generation – Ask an Astronaut – Kemnay Academy June 2022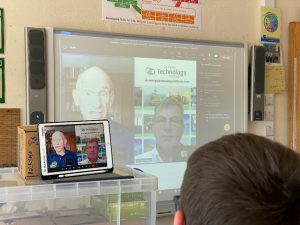 60 pupils & their teachers had the unique opportunity to hear first-hand experiences of Astronaut Robert Cenker's Space Shuttle Columbia STS-61-C mission as a Payload Specialist conducting experiments and observing the deployment of the RCA Satcom Ku-1 Satellite. In follow up sessions the pupils (and teachers) were also able to then ask Bob about life in space. Read more here.
Fraserburgh Academy Careers Fair 2022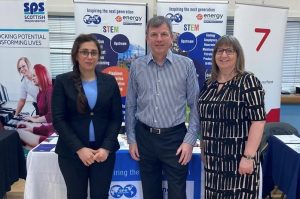 (l-r) Soma Salavati, Colin Black & Alix Thom (OEUK)
Career Videos – Our Volunteers Tell Us About Their Careers – What They Do, How They Got There and What Skills They Use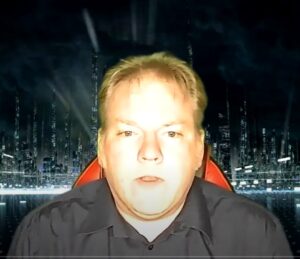 Graham Dallas – Business Development. Click on photo for video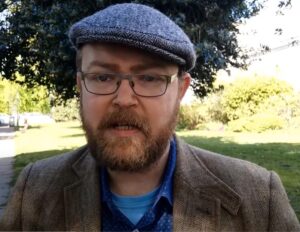 Tim Clarke – Coring Engineer, Oilfield Operations Manager, Curious about how things work, Click on photo for video.