The Women in Energy (WIN) committee aims to promote gender diversity in the oil and gas industry by attracting, retaining and engaging women in the Science, Technology, Engineering and Mathematics (STEM) field. We aim to create opportunities for women to enable them to step into leadership roles and pursue their career goals.
The vision of the WIN is to empower women to realize their full potential in the oil and gas industry.
Our vision will be obtained through the progression of our five initiatives including:
Attract women into Science, Technology, Engineering, and Math (STEM)
Create/market women's programs in SPE
Promote women leadership in SPE
Connect women in technical/leadership positions
Promote diversity as an industry goal
Committee Chair – Ritika Pawar Biography & In the Spotlight
Committee Vice Chair – Souhila Chetouane Biography & In the Spotlight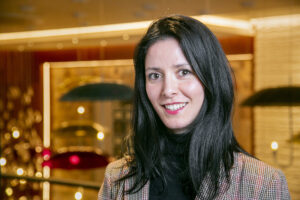 Recent Events:
'Diversity of Thought' Webinar, 9th September 2020.
This event was the first WIN collaboration between SPE Aberdeen and the Energy Institute Aberdeen Highlands and Islands was run online.  The event attracted over 50 delegates and comprised three speakers giving an overview of their career history to date and their thoughts on leadership, the energy transition, role models and mentoring, barriers and how to overcome them and inspiring future generations.
The presenters were Carla Riddell, Senior VP at Spirit Energy, Helen West, Head of Operational Excellence at Thames Water and Victoria Allan, Golden Eagle Offshore Operations Engineer, CNOOC International.  Common threads throughout the presentations were the need for strong leadership and role models, diverse teams for decision making, having goals in terms of your career path – long and short term, and more awareness at an early age of the industry and all the roles it offers.
The webinar is available here.