Graham Dallas – Section Chair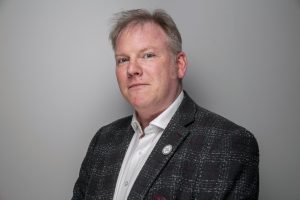 Graham is the Business Development Manager with ABL Group in Aberdeen. ABL operates in the Maritime, Oil & Gas and Renewables sectors, providing loss prevention, loss management and marine and engineering consultancy services. Graham has worked in engineering for nearly 30 years, with the last 24 in energy sectors.
He started his career as a Mechanical Technician Apprentice in a precision engineering firm but quickly transferred to equipment design and subsequently into oil and gas specialising in subsea and surface completion systems design. In 2003 Graham made the move from engineering to sales and business development and has worked for a range of service providers from SME and start-ups to multi-nationals in a variety of areas such as drilling, completions, subsea installation and construction, facilities and decommissioning.
In addition to Section Vice-Chair, Graham was Chair of the Continuing Education committee 2018-2020 which organises the technical conference program throughout the year. In addition to the SPE, Graham is an active participant and volunteer with several industry and non-industry bodies past and present such as Decom North Sea, EIC, Step Change in Safety, and AXIS Network. Graham is also a STEM ambassador.
In the Spotlight – Graham Dallas
---
Irina Krylova – Section Vice-chair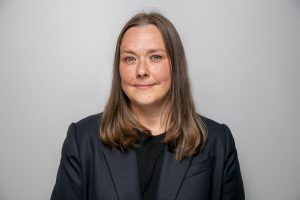 Irina started as a Cementing Engineer and in 18 years of experience in the Oil & Gas industry has worked for international blue chip operators and contractors in a variety of technical and contracts roles managing drilling, cementing, seismic and decommissioning contract portfolios.
She served on the Programme Committee and was its Chair for 2018-2019, managing monthly technical presentations, hosting evening events and the SPE DL speakers visits. Outside SPE Irina's interests lie within business entrepreneurship.
As Aberdeen enters a new stage in the Oil & Gas industry, Irina's objective as a Vice Chair is to ensure that SPE Aberdeen remains a leading branch and still inspires the next generation to explore new career opportunities.
---
Diane Wood – Section Manager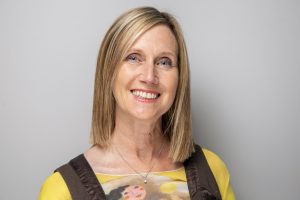 Diane is the SPE Aberdeen Section Manager, an SPE member since 2009, previously being the Secretary to the Board of the Aberdeen Section. She sits on the organising committee for the Offshore Achievement Awards and the Schools Career Guidance committee. With a background in science, a STEM ambassador and a published author of 12 scientific papers, Diane is passionate about encouraging the younger generation to study STEM subjects and join the Oil and Gas Industry. Diane previously worked at the Society of the Chemical Industry for 14 years, as Scotland Coordinator, and in the corporate and  membership development team, and as an electron microscopist at the Rowett Research Institute prior to that.
---
Lorraine Mutch – Section Treasurer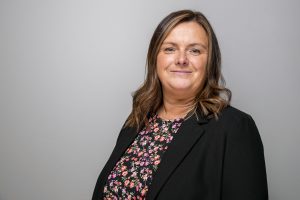 Lorraine has worked in Accounting since leaving school almost 30 years ago, working either full time or part time whilst bringing up her family. After many years as an employee, she took the plunge 5 years ago and set up her own bookkeeping business. Lorraine became the SPE Aberdeen Bookkeeper at the beginning of 2015 and in 2017 also became the Section Treasurer. She thoroughly enjoys the work she does with SPE Aberdeen and is also excited to have recently joined the Executive Committee for the Offshore Achievement Awards.
In the Spotlight – Lorraine Mutch
---
Colin Black – Section Director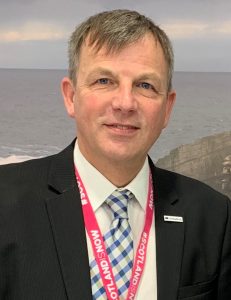 Colin is the Managing Director of Technology Deployment Services Company Carjon-NRG.com, UK Energy Technology Platform Partner and passionate STEM Ambassador.  With over 39 years in Oil, Gas & Energy, he has deployed innovative technologies in Offshore & Onshore locations internationally, managed operations & business development in high growth companies and became Managing Director & Vice President OPTIMA, a TETRA Company.  For 25 years Colin has also supported many conferences & exhibitions to share knowledge by establishing industry challenges and helping the organisers identify relevant abstracts, case studies and informative technology presentations, he is also the co-inventor of numerous patents.
He is a Contractor Advisory Council member of Offshore Energies UK (OEUK), Vice Chair of OEUK Led ETF Task Force, OAA judge, committee member of Energy Institute, AHI branch and member of CMI, SUT and chaired the NASA in Aberdeen collaborative Schools education project.
For his international voluntary work "Inspiring the Next Generation",  in 2017, Colin received a "Distinguished Service Award" & became a "Distinguished Member" of SPE, in 2018 he was appointed a www.globalscot.com by the Scottish Government and in 2020 he received an "Award of Council" from the Energy Institute. In 2022, he also created "Explorers – Inspiring the Next Generation" to further support pupils around the world reach their "Positive Destinations".
---
Kenny McAllister – Chair Offshore Achievement Awards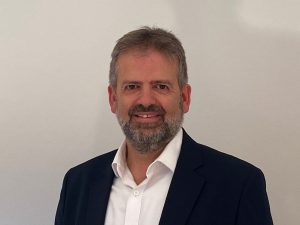 Kenny is Managing Director of Seal-Tite UK LLC where he leads this well integrity business' interests in Europe, The Middle East and Africa. He holds a BSc in Applied Physics from the University of Strathclyde and MSc in Information Technology from the University of York. He began his career as a Research Scientist and Product Development Project Leader with large chemical multinational. Since then he has spent over 20 years involved in the development and commercialisation of new well and near-well technology. He has been involved in new technology developments in electronic downhole gauges, fibre optic downhole measurement, intelligent completion, multi-phase metering, innovations in software based fiscal metering, completions hardware and well integrity solutions. He is passionate about the science and art of new technology adoption.
In the Spotlight – Kenny McAllister
---
Tina Soliman Hunter – Vice-chair Membership, Marketing and Communications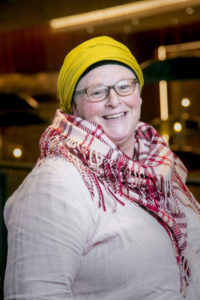 Tina is the Director of the Aberdeen University Centre for Energy Law (AUCEL) and the Professor in Energy Law at the University of Aberdeen. She teaches and researches in the area of petroleum law, resources law in the Arctic and shale gas law. She has undertaken teaching, research and consultancies in numerous countries including the UK, Australia, Norway, Canada, Iceland, Greece, Finland, Russia, the USA and the Philippines. She has academic qualifications in marine sediments, geology, political science, and information science. She received her PhD from the University of Bergen, and has been a visiting scholar a number of European, Australian and North American universities.
Her expertise in regulating of petroleum activities has been sought by many governments to undertake such activities as analysing petroleum laws, drafting legislation and advising governments, industry groups and NGO's worldwide. Professor Hunter is a member of the EU's European Science and Technology Network on Hydrocarbon Extraction, an Editor of OGEL, and Advisor to several bodies.
In the Spotlight – Tina Hunter
---
Stewart McIntosh – Chair Continuing Education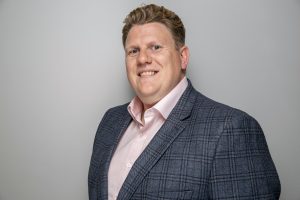 Stewart is Managing Director of McIntosh Technical Ltd, an independent Artificial Lift Consultancy.  He has almost 20 years experience in the oil and gas industry.  Initially starting his career with Schlumberger and working in various locations in Russia, Europe, Africa and the UKCS providing Field Service for ESPs.  He then moved into Surveillance and Monitoring where he helped develop remote monitoring, creating the blueprint for what is done today.  He then progressed into Applications Engineering and Project Management delivering high value, HPHT projects.
Today, Stewart works with closely with Artificial Lift Solutions Pte Ltd and many operator clients around the globe providing expert assistance from FEED, Project management and delivery, installation support and supervision, to Production Optimization of ESPs.
Stewart is a great believer in the STEM programme and is actively following the Energy Transition.
---
Stuart McIntosh – Vice-chair Continuing Education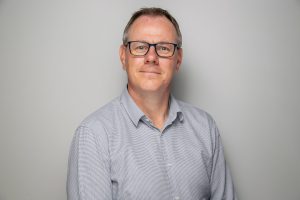 Stuart is an asset manager for TAQA's UK business.  He has worked in the oil and gas industry since 1994 and is a degree qualified Mechanical Engineer.
Since 1994, Stuart has gained broad experience of the industry and has held a variety of positions with service companies; Score, Tyco and Wood and operating companies; BP and TAQA.   During this time, he has held various roles, including mechanical engineer, offshore maintenance team leader, offshore operations engineer (BP), mechanical technical authority, engineering and technical assurance manager and maintenance manager (TAQA).
Throughout his career Stuart has been instrumental in creating, motivating and developing high performing teams.
---
Maria Bonikowska – Chair Programme Committee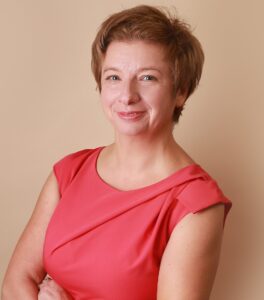 Maria, a graduate from Technical University in Cracow, Poland as a Chemical Engineer, joined Air Liquide in Poland in 2000. In 2011, she relocated to Air Liquide Head Office in Paris as Product Manager. In 2014, Maria moved to Houston, TX as Global Account Manager for Oil & Gas division. In 2017, Maria moved to Aberdeen as GM of Air Liquide Oil & Gas Ltd managing activities for Upstream in Europe. Beginning 2019, Maria was appointed GM of the Maritime Offshore Energies – Group of Air Liquide entities serving the Upstream market globally.
---
Ian Phillips – Vice Chair Programme Committee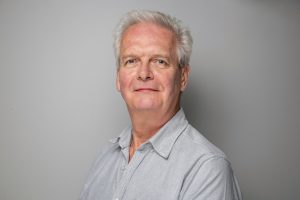 Ian has over 30 years' experience in the upstream oil and gas industry, including 18 years with oil operating companies (Shell, BP, Marathon and Ramco) and 6 years with a major service company (Halliburton). He worked up from being a reservoir engineer involved in exploration and field development projects to being a Project Director responsible for full field development programmes.
In 2007 he became a founding Director of CO2DeepStore Limited, one of the first companies specifically seeking to provide the service of CO2capture, transportation and deep geological storage to alleviate the worst effects of climate change. In late 2014 he became the Chief Executive of OGIC – the Oil and Gas Innovation Centre – a Scottish government backed research funding agency that is entirely demand-led. OGIC provides grants to support company-led research and development in Scottish Universities. In March 2020 he joined Pale Blue Dot Energy as the Project Director for the Acorn low carbon and hydrogen and CCS project planned for the St Fergus gas plant north of Aberdeen – an early Energy Transition project.
He obtained an MEng in Petroleum Engineering from Heriot Watt University in 1983 and an MBA through the Open University in 1994. He is also a Fellow of the UK Energy Institute and a Chartered Petroleum Engineer.
Ian has been a Director of the Aberdeen Section of SPE since 1986 and has served as Treasurer, Continuing Education Chairman and as Section Chair for 4 years. Since 2012 he has chaired the Offshore Achievement Awards Committee. Ian has also served as North Sea Regional Director on the SPE International Board and as a Director of SPE Europe Limited. Ian was appointed as the current chair of the section in December 2015.
In the Spotlight – Ian Phillips
---
Soma Salavati, Chair Energy4me Schools Career Guidance Committee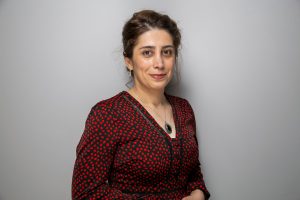 Soma is a Managed Pressure Drilling engineer at Weatherford with about 8 years industry experience in UK, Norway and ME. Soma holds a Diploma in Maths and Physic, BSc in Petroleum Engineering and MSc in Well and Drilling Engineering. She is also member of the Society of Photo-optical Instrumentation Engineers, California.
As a STEM Ambassador, Soma is passionate about inspiring the next generation, playing a role in meeting the needs of society and taking responsibility towards making tomorrow a better world to live in.
Soma believes that as part of industry we all need to stay engaged, maintain our perspective in mindset of action and work to meet climate goals.
---
Mark Gillard – Vice Chair Energy4me Schools Career Guidance Committee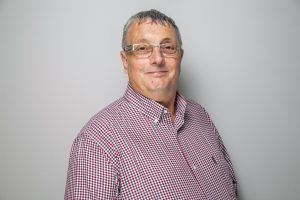 Mark graduated with honours in Geology and has over 40 years of experience in the oil and gas sector as a Well Engineer, Drilling Supervisor, Drilling Superintendent and Drilling Manager for various Operators and Well Management Companies in a variety of environments in many parts of the world.
Latterly, Mark spent 5 years as Technical Manager at Aberdeen Drilling School, 2 years as Lead Well Engineer at the Oil and Gas Authority, 2 years as Technical Manager at Safe Influx Limited, before recently returning to upstream Operations as Project Manager for Fraser Well Management Limited in Aberdeen
Mark has been a member of the Society of Petroleum Engineers (SPE) for 33 years, is an affiliate member of the Energy Institute (EI), a member of the Intervention and Coiled Tubing Association (ICoTA) and the American Association of Petroleum Geologists (AAPG)
---
Elliot Kinch – Chair Student Development Committee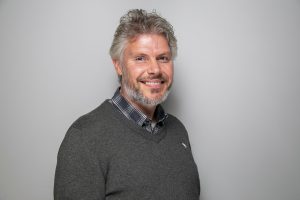 With over 25 years' industry experience, Elliot began his career in an engineering apprenticeship, while working for Petroleum Engineering Services. His work encompassed several years offshore in the global oil and gas industry, specialising in well intervention and advanced completion technology, as well as involvement in installation and commissioning projects. Taking a year out in 2011, Elliot completed his masters in Oil and Gas Enterprise Management at the University of Aberdeen, allowing him access to many innovative, global technology companies, which in turn helped develop his career path. Latterly, Elliot was UK Business Development Manager for an international service company, providing technologies from wellbore construction right through to plug and abandonment.
His extensive industry experience has been invaluable in his success as co-chair of the SPE's Communications and Schools Career Guidance committees for the last eight years. During this time he has led engagement projects with youngsters, teachers and career advisers.
For the past 18 months, Elliot has been at the forefront of evolutionary industry advancements as Sentinel Subsea's co-founder and business development director. The company deploys innovative patented energy technologies which are ground-breaking in their ability to monitor suspended and abandoned wells.
In the Spotlight – Elliot Kinch
---
Rob Lee – Vice-chair Student Development Committee
Rob is the Head of Petrophysics Solutions at Shell, where he has worked for his entire 32 year career in the industry. As Principal Technical Expert for cased hole petrophysics, he's kept busy throughout the Shell group, providing advice, support, and training courses, on all aspects – increasingly abandonment/decommissioning work – in various corners of the world.
In previous years he has been involved with the Continuing Education committee supporting their Well Abandonment seminars, but his passion for teaching drew him towards the SPE Student Development Committee. There, he enjoys supporting all of the chapters throughout Scotland, whether it's simple engagement forums, technical presentations, social events or working as a judge on the bursary panel.
---
Souhila Chetouane – Chair Diversity and Inclusion Committee,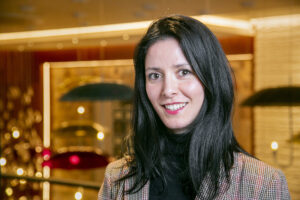 Souhila graduated from the Algerian Petroleum Institute with a Masters of Science in Petroleum Engineering in 2006 and is a multi-lingual physical fitness enthusiast.
Souhila started her career as a Production Assurance Engineer working on Production Optimisation and Performance Analysis of a 7 fields development project for BP In-Salah. She acquired experience in Production Optimisation of oil and gas assets from working with frontline operational teams in Asia, Middle East, North Africa, North America and Europe and is now settled in Aberdeen over the past decade. She is currently working as a Flow Assurance Projects Lead for a growing engineering consultancy focussing on strong project and risk management and assisting UK Continental Shelf operators with their ageing assets Flow Assurance challenges on an advisory role.
As a STEM Ambassador, Souhila's passionate about promoting engineering and STEM subjects to young people and is currently collaborating as a mentor with a North East of Scotland Academy to persuade the next generation of boys and girls that engineering is for them and be a positive role model to help them on their path.
Souhila is also a certified Tutor Assessor for the Young STEM Leader Programme, a Scottish government initiative aiming to stimulate and strengthen the development of peer mentoring and inspiration in STEM for the young generation in Scotland.
Like many women in STEM professions, Souhila is involved in work on Equality and Diversity topics and believes achieving gender balance within STEM and the energy industry as a whole will have wide reaching benefits for everyone.
In the Spotlight – Souhila Chetouane
---
Hayley Meek – Vice-chair Diversity & Inclusion Committee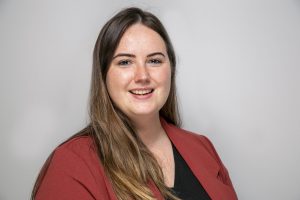 Hayley is an engineer at Shell, where she has spent time working offshore in decommissioning as a wellsite drilling engineer and more recently back onshore learning the ropes again as a petroleum engineer maximising value from North Sea oil and gas assets. She has been a member of the SPE since her early university days, taking the reins of SPE President at Imperial College London Chapter and later as Technical Exchange officer – experiences that has allowed her to visit SPE chapters all across the world – in Iran, Egypt and Brazil to name a few! She is really looking forward to being involved here in SPE Aberdeen. Hayley's passion for people and exploring new cultures has led her to many remote areas of the world in Honduras, Ghana and Canada where she has led humanitarian projects outside of the "day job" building new water and public health facilities for local communities. As a STEM ambassador, Hayley has also been actively involved in inspiring the younger generation into engineering and STEM related subjects.
Diversity and inclusion is a topic close to home for Hayley. Although not always able to do so, she is now very passionate about sharing her struggles being one of the only females offshore in a team of 120 men, coming out (again) and the challenge that can be sharing and talking about mental illness. She is also a passionate ally for the BAME community and age networks. As part of the newly formed SPE D and I committee, Hayley cannot wait to put her energy into bringing people together and breaking down barriers. She is all about bringing your full self to the table!
---
Yeisson Diaz – Vice Chair Young Professionals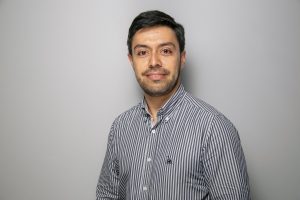 Yeisson is currently a Project Engineer at Sparrows Group, working on different projects of specialist engineering, inspection, operations and maintenance services to the UK offshore energy and renewable industry.
Previous professional experience includes being the R&D Subsea Project Engineer for an integrated flow assurance company, joining Petronas as a sponsored overseas talent in Malaysia and working at Indra on an information technology project for Ecopetrol, the Colombian National Oil Company.
Before starting his current position, Yeisson gained an MSc in Subsea Engineering from the University of Aberdeen and a BSc in Petroleum Engineering from the National University of Colombia – Medellin Campus.
Yeisson joined the SPE Aberdeen Section in 2017, helping to organise the Simplified Series events since 2019, and recently he has been appointed as the new Vice-Chair of the Young Professionals (YP) Committee. He has been an active SPE member for almost 14 years, since 2009, when he joined as a volunteer at the SPE UnalMed Student Chapter and later as the YP Chair for the SPE Colombian Section.
In the Spotlight – Yeisson Diaz
---
Anna Petitt – Chair Net Zero Committee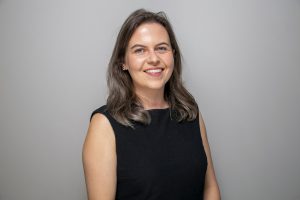 Anna first graduated with a MA First Class Honours Degree in French-German which included a year abroad, partly spent working for Total in Pau, France. She is now completing her MSc in Oil and Gas Engineering at RGU. Following her undergraduate degree, she began working for Tendeka as their first graduate in Technical Support where she learned the ropes of the industry while using her language skills to help clients.  She then progressed to Market Development Manager and then to her current position as UK Sales Manager. She has been a member of SPE since she started working  in the industry and firstly joined the YP committee. She appreciates the technical knowledge sharing and networking that comes with SPE membership as well as the opportunity to give back – she remembers being selected to attend NASA Space School in Houston in her 5th year at school and is glad that such opportunities are still available! She is also a member of the Energy Institute, ICoTA and a STEM ambassador.
She is now delighted to be Chair of the newly formed Net Zero Committee. Passionate about Net Zero, especially carbon capture, which is essential to meet the Paris Agreement goals, she is currently conducting her MSc project into modelling the possibilities of flow control devices to maintain CO₂ in liquid form in the completion.
---
Alex Crossland – Vice-chair Net Zero Committee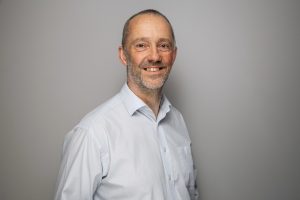 Alex graduated from the University of Nottingham in 1998 with a BEng in Environmental Engineering before then going on to complete a masters in Petroleum Engineering at Heriot-Watt University in 2000. He then joined Reeves Wireline, a small logging company which took him to Oklahoma, Texas, Alberta and then Aberdeen in 2002. He continued to work in the North Sea and internationally before moving to Total as an offshore Well Services Supervisor, Read Well Services developing hydraulic expanded completion products and EV cameras as Region manager for Europe and West Africa. Since 2016 Alex has consulted for a variety of small technology companies focussed on well logging and intervention  but is actively following the energy transition which lead to him volunteering for the recently formed Net Zero Committee and the Geothermal and CCUS Conference Committees.