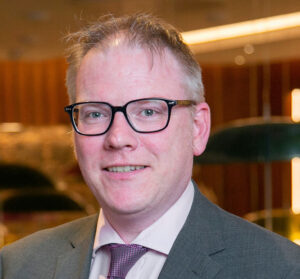 Friends,
December has come around again, all too quickly it feels. I'm proud of what the section has achieved over the year despite the challenges we all face. We started two new committees, Net Zero and Diversity & Inclusion, covering some of the most important aspects of our daily lives. Both committees have hit the ground running and are doing great work for the section and industry.
We delivered around 25 events, both solo efforts and collaborating with others, ranging from webinars to full virtual conferences, including one in person conference and exhibition. Hopefully a sign for things ahead. Thanks to everyone who presented, volunteered on one of the many committees, submitted an abstract, or just simply attended an event.
Next year's plans are in full flow with a welcome return to more regular events in person although we still intend to keep a digital/hybrid element to benefit everyone who may not be able to make in person events.
Although it's the end of the year there's still much to do. The annual bursary competition is moving into the judging phase and as usual the breadth and depth of responses make some difficult decisions. There's no OAA judging this December which usually takes place this time of year, but our delayed awards dinner will take place in March 2022.
That's all for now and, without wanting to be too similar to 12 months ago, here's hoping next year is where we can get back to some sort of normality. Look after yourself, look after each other, and we'll speak again in the New Year.
Until next month,
Graham
Graham Dallas
SPE Aberdeen Chair