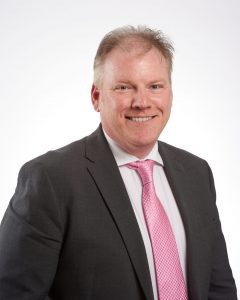 Friends,
Happy New year to each and every one of you, hopefully you managed some down time over the year end break.
As we emerge in 2022, I am both optimistic and cautious. Optimistic that there seems to be an elevated feel around the industry and murmurings of project sanction and continued drilling contract awards, that's where it all starts after all. Also cautious, as we're not out of the woods yet. COVID-19 continues to be the major influencer in our daily lives and work. The postponed Offshore Europe has become the latest casualty to our industry events calendar, although in some ways I think most were disappointed but unsurprised. Are we past the worst?  Goodness I hope so, but I am reluctant to predict anything further than a week or so away given the ever changing landscape that we find ourselves in.
On a brighter note, we have a busy schedule up ahead irrespective of the current challenges. We've adapted and survived so far, and we will continue to do so. Our Technical and Continuing Education programmes continue with regular output, it's currently virtually but as soon as it is safe to do so we'll be back in person. See below and on our website for further details. Our Student Development group is currently engaged with judging submissions for our annual bursary awards which are expected to be announced in the coming months. I can't mention every aspect of our committee's activities here, but needless to say there's a huge amount of effort going on, and it's appreciated.
Our next milestone event is the Offshore Achievement Awards, back in its rightful place in March, I'm so looking forward to meeting up with everyone again and recognising all of the great things that companies and individuals continue to do throughout our industry.
Until next time.
Graham
Graham Dallas
SPE Aberdeen Chair