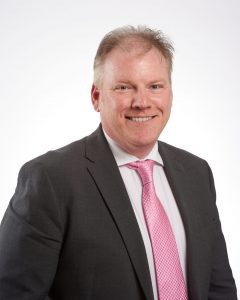 Friends & Colleagues,
The run up to summer is always a busy time for the section, and thankfully a more familiar one with our largely full return to in-person events. Our last two board meetings have trialled a hybrid system and it has worked well, with many of the Section Board members choosing to meet up whilst still having a provision for those who can't by location or prefer to participate remotely.
We've also had a good look at facilities and meeting places to accommodate the ongoing programme of events. The business landscape has changed somewhat since early 2020 and we need to find balance in the suitability of the facilities, location, and keeping costs in mind. We anticipate little or no change to the Continuing Education output as the fully re-opened P&J Live at TECA is an excellent facility which more than meets our requirements.
We have a host of events and activities, many of which are detailed below, hopefully there is something of interest to most. If there's something we're not covering, and you think we should then please get in touch via the usual means. If you want to get more involved with the behind the scenes of the section, again let us know. We are always welcoming of fresh eyes, fresh ideas, and a drive to share the work of the Aberdeen Section.
A big thanks to everyone who contributes so far and I welcome anyone who has an interest.
Until next time.
Thanks,
Graham
Graham Dallas
SPE Aberdeen Chair