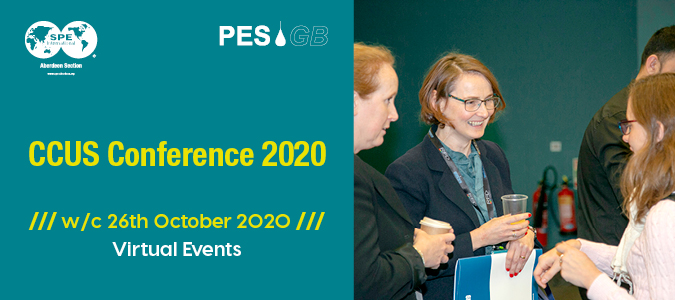 Technical Programme – Download Here.
Carbon Capture Utilisation and Storage (CCUS) is an essential component of delivering the UK Government's 2050 Net Zero promise. The full-chain process of capturing, treating, compressing, transporting and then injecting the CO2 deep underground will require the full set of skills that are prevalent in the oil and gas industry. All of these skills can be re-purposed to plan and deliver successful CCUS projects.
This inaugural conference aimed to help clarify the key issues that need to be addressed for the UK to develop a successful CCUS business. The conference was organised jointly by the Society of Petroleum Engineers Aberdeen Section and the Petroleum Exploration Society of Great Britain, who are keen to ensure their members are aware of the opportunities CCUS may bring.
Presentations Available for Download:
Keynote Address: We were delighted to have Paul Wheelhouse, Minister for Energy, Connectivity and the Islands deliver the opening keynote speech; this can be viewed here.
Day One – Full Chain
Defining Development Schemes for CO2 Transportation Network Growth. Eduardo Luna-Ortiz, Pace Flow Assurance. Download here.
Tomakomai CCS Demonstration Project – Results and Lessons Learned. Yoshihiro Sawada, Japan CCS Co., Ltd. Download here.
CO2 – Injection Operations: Insights from Sleipner and Snøhvit. Philip Ringrose, Equinor. Download here.
North Sea Industrial Cluster CCUS – Lessons Learnt Over the Last 10 Years and What's to Come. Dan Peterson, Xodus. Download here.
Acorn Project Overview. Ian Phillips, Pale Blue Dot. Download here.
Day Two – Reservoir
Subsurface Contribution to the Northern Lights CO2 Storage Project Sanction: Planning for Success in an Unexplored License. Renata Meneguolo. Equinor. Download here.
Evaluation of the CO2 Plume Migration Risk for the Northern Lights Project. Szczepan Polak, Equinor. Download here. Abstract Available here.
CO2 Storage Monitoring Using Passive Seismic – Full Wave Location (FWL) Technology. Roy Bitrus, Tenzor GEO Ltd. Download here.
Gravimetric Monitoring for Existing and Future Use (CCUS). Jez Lofts, Silicon Microgravity. Download here.
CO2 Storage Monitoring: 4D Seismic Improvements Using Precision Impulse Technology. William Davie, Precision Impluse. Download here.
How Can We Make Store Integrity Monitoring Affordable? Robert Hines, Sonardyne. Download here.
Day Three – Wells
Well P&A for CO2 Stores – Current Best Practice. Steve Jewell, Well Decom. Download here.
RockSolid Thermite-based Barriers & Bulk Trial Funding Mechanisms. Christian Rosnes. Interwell. Download here.
Well Material Selection For CO2 Storage. Gaute Svenningsen, Institute for Energy Technology (IFE). Download here.
AE Carbon Storage- Legacy Well Re-Entry. Ben Cannell, Aquaterra Energy. Download here.
Downhole Choke – Downhole Phase Control Using Interval Control Valve. Muzafar Ahmed. Halliburton. Download here.
Induced Formation Damage for Wellbore Isolation. Lindsay Wylie, Aubin. Download here.
Day Four – Facilities and Commercial
Addressing Challenging Issues of CO2 Flow Assurance in Transport and Injection System. Zhilin Yang, Equinor. Download here.
Safe CO2 Operations – Key Considerations. Hamish Holt, DNV-GL. Download here.
Effect of Impurities on Thermophysical Properties of CCUS Fluids. Pezhman Ahmadi, Heriot Watt University. Download here.
RHL's New Approach for Making CCUS Profitable, Without Subsidies. Peter Haigh, RHL. Download here.
Net Zero Teeside – Project Update & CCUS Business Models. Ian Hunter, Net Zero Teeside. Download here.
Screening CO2 Storage Sites – North Sea+. Jeremy Lockett, Trove Renewables. Download here.
CO2 Storage Resource Catalogue. Pale Blue Dot. Download here.

Coffee Break Sponsor: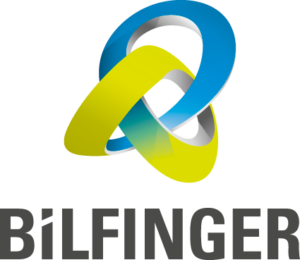 Programme Day Sponsor:


Sponsorship Opportunities
SPE Aberdeen is a not for profit organisation and are organisers of this event.  All surplus funds raised will get reinvested into various initiatives to help support our future generation of young geoscientists.
 All sponsorship opportunities will ensure your logo is prominently positioned across all promotional materials, including the SPE website, onscreen graphics and abstracts book. Your company will also be recognised by the Conference Chair. Additional benefits are outlined in each package below. All costs outlined exclusive of VAT.
 PLATINUM SPONSOR £5,000
Five complimentary delegate passes
Free pop up stand to display in conference hall
 EVENT SPONSOR £3,000
Two complimentary delegate passes
Free pop up stand to display in conference hall
To discuss these opportunities in more detail, contact The Events Team on 01224 646311 or email aberdeen.events@spe-uk.org
Book Your Place Below:
Member rates apply to members of: SPE, EI, AXIS, IMechE, ICoTA, IMC, OGUK, InstMC. PESGB
Student rate applies to full time students only
All prices are inclusive of VAT
Any problems please contact Diane Wood aberdeen.manager@spe-uk.org