CCUS Conference 2022
21 – 24 February 2022, Virtual Events


Programme Now Available – Download Here.
Building upon the success of SPE Aberdeen and PESGB's inaugural Carbon Capture, Utilisation and Storage technical event in 2020, we are pleased to announce the CCUS virtual conference for 2022.
CCUS is an essential component of delivering the UK Government's 2050 Net Zero promise.  The full-chain process of capturing, treating, compressing, utilising, transporting and injecting CO2 deep underground will require all the skills that exist in the oil and gas industry.  All these skills can be re-purposed to plan and deliver successful CCUS projects within commercial models that are either being developed by regulators and governments or are already in existence in some countries.
The SPE/PESGB CCUS 2022 conference aims to focus on the key technical issues through four themes and will discuss the technical solutions required to achieve the goals of the 26th UN Climate Change Conference of the Parties (COP26) being held in Glasgow in November 2021.
Abstracts:
Session One 21st February – Policy & Business Models. Abstracts here.
Session Two 22nd February – Wells. Abstracts here.
Session Three 23rd February – Operations & Infrastructure. Abstracts here.
Session Four 24th February – Choosing Storage Locations. Abstracts here.
Presentations:
Session One 21st February – Policy & Business Models.
Regulations and Business Models in Norway for CCS. Eva Halland, Norwegian Petroleum Directorate. View here.
Session Two 22nd February – Wells.
Application of Novel Downhole Video Technology Leads to the Diagnosis and Successful Remediation of Injectivity Performance Issues in Deep Saline CO2 Storage Well. Tobben Tymons, EV/Petroleum Technology Research Centre. View here.
Development and application of REX-CO2 tool for CCS well reuse assessment. Kaj van der Valk, TNO. View here.
TECHBYTE – Integrity diagnostics for CCUS wells. Remke Ellis, TGT Oilfield Services. View here.
Cold Duty SSSV qualification JIP – status update and forward plan. Rodrigo Oropeza, Storegga. View here.
Considerations for emergency response to a CO2 well blowout. Alistair Gill, Wild Well Control. View here.
Session Three 23rd February – Operations & Infrastructure.
Linking capture to storage – offshore pipeline considerations in CCUS. Phil Cooper, Petrofac. View here.
Structured methodology for repurposing of existing pipelines for CCUS service. Ian Matheson, Kent plc. View here.
Building sustainable and robust CCUS infrastructure: A cornerstone of the energy transition. Leila Faramarzi, Vallourec. View here.
New techniques of measurement and verification for CCUS. Sebastian Kroczka, Halliburton. View here.
Session Four 24th February – Choosing Storage Locations.
The OGCI CO2 storage resource catalogue. Sylvain Thibeau, OGCI/TotalEnergies. View here.
Integrated modelling to assess multiphase flow behaviour of CO2 in wellbore for CCUS projects. Amin Dehghani, Computer Modelling Group Ltd. View here.
Evaluating faults, fractures, migration pathways, reservoirs and seals for CCS risk assessments in San Juan Basin using rock volatiles stratigraphy of cuttings and cores from legacy oil wells and a new CCS monitoring well. Mike Smith, Advanced Hydrocarbon Stratigraphy Inc. View here.
The programme and presentations from our 2020 CCUS Event are available here.
Carbon Footprint – Virtual vs In-person
The decision to hold the CCUS 2022 conference virtually was in part driven by the desire to keep our own carbon footprint as low as possible! Ian Thomas, Vysus, has compared the carbon footprint of a virtual event to an in-person event and the results can be downloaded here.
CCUS 101 – A Beginners Guide to CCUS
Our Net Zero Committee is hosting, on behalf of the CCUS Conference 2022, a beginners guide to Carbon Capture, Utilisation and Storage, 15th February. It will enable people to learn some more about the basics from why it is needed through how CO2 can be captured and where it can be stored. An overview of global projects will also be given. As well as for those who just want to learn some more, it is also intended to provide an introduction for people attending the conference to enable them to gain more from the event. Details and booking here.
Sponsorship:
SPE Aberdeen and the PESGB are not for profit organisations and are organisers of this event. All surplus funds raised will get reinvested into various initiatives to help support our future generation of young engineers and geoscientists. All sponsorship opportunities will ensure your logo is positioned across all promotional materials, including both the SPE and PESGB websites, onscreen graphics and abstracts book. Your company will also be recognised by the Conference Chair. Additional benefits are outlined via the attached flyer which you can download here. If you are interested in sponsorship, email aberdeen.events@spe-uk.org or call 01224 646311.
Platinum Sponsors:

Event Sponsor: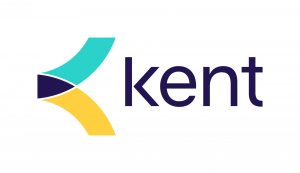 Programme Sponsor:

Coffee Break Sponsor: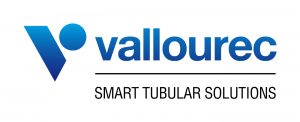 Registration Sponsor:

Book your place below:
The links to join this event will be sent out in advance of the event.
Member rates apply to members of: SPE, PESGB, EI, AXIS, IMechE, ICoTA, IMC, OEUK
Student rate applies to full time students only
All prices are inclusive of VAT
Any problems booking for this event, please contact Diane Wood aberdeen.manager@spe-uk.org