Organisers:

Embracing the New Wave – The Role of Collaboration and Technology in the New Era of the North Sea
We are delighted to bring to you a week-long programme of FREE digital events focusing on the full cycle of reservoir discovery, evaluation, development and recovery. The events will take place each day w/c 21st September; the sessions will last approximately 2.5 hours and exact times will be published in due course.
This year marks the 17th DEVEX Conference and we will focus on how new ways of working and the role of technology will shape the present and the future of the basin; what this will mean for our industry and the opportunities for new entrants or industries beyond E&P.
The full digital programme including details of our keynote sessions can be downloaded here. 
Presentations Available to Download:
Day One
Culzean Field: From Discovery to First Gas and Beyond. Jesse Clark, Total. Download here.
Integrated Asset Modelling Applied to Challenging Fields for Success in Reservoir Management. Aurore Plougoulen, Emerson. Download here.
MEERA Simulation. Harnessing the Power of Conventional Reservoir Simulation Coupled with Modern Machine Learning Approaches. Dave Masson, Target Energy Solutions. Download here.
Shear Wave Technology Used For Identification of Barite and Solids Accumulation Behind Casing. Gbolahan Odusi, Baker Hughes. Download here.
Leak Detection Through Downhole Deployment of Multifinger Caliper Combined With Acoustic, Temperature and Pressure Sensors. Joseph Guyan, READ ANSA. Download here.
Day 2
The Chestnut Field: Opportunity Amid Uncertainty. Alex Stuart, Spirit Energy. Download here.
Combined Stratal Geometry and Seismic Inversion Characterisation of Sand Distribution, Cambo. C Ellis, Siccar Point. Download here.
Identifying Infill Targets Using 4D Seismic Constrained Digital LTRO. Sadegh Taheri, Shell. Download here.
Day 3
Redevelopment of Buchan Field, Central North Sea. Mohit Khanna, Jersey Oil & Gas. Download here.
Applying Digital Rock Physics in Reservoir Engineering. Gilbert Scott. Download here.
Design and Execution of Nitrogen Bull Heading Strategy and Well Start Up Sequence Using Computational Fluid Dynamics. Lesmana Djayapertapa, Axis Well Technology, PetroSA. Download here.
Cook Field: Adding Water Injection to the Field That Keeps Giving. Arvid de Groot, Ithaca. Download here.
IRMA – A Toolkit to Drive Value From Ensembles of Reservoir Models. Resoptima. Download here.
Day 4
The North Sea in Transition – A New Future Emerging. Mike Tholen, Oil & Gas UK. Download here.
Gannet B Rejuvenation: At Last, Seismic Sees Through the Gas Chimney. Ryan Singlehurst-Ward, Shell. Download here.
Optimising the Design of Inflow Control Device for Lower Completions in Horizontal Wells Utilising Machine Learning. Tushar Patil, Baker Hughes. Download here.
Well and Scale Management in a Mature Subsea Field. Charles Adoga, TAQA. Download here.
Wireless In-well Production Assessment and Quantifying Well-to-Well Connectivity. Ehsan Nikjoo, Resman. Download here.
Day 5
Barnacle: The 2-Million Barrel Oil Field – Equinor. Download here.
For more information on the conference, contact devex@mearns-gill.com or call 01224 646 311.
Principal Partners: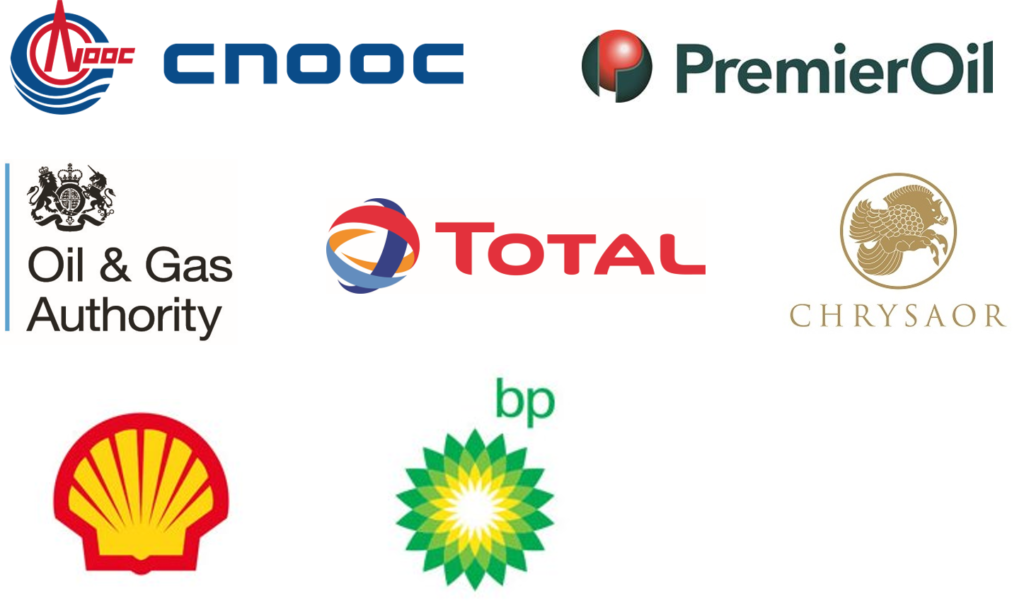 Event Partners: