Developing the Future – Powering the Energy Transition to 2050
DEVEX 2022, in its 19th year, is the only technical conference of its size which is focused on the full E&P project cycle; from exploration, appraisal, development and production (early, mid and late life) through to decommissioning.
Developing the Future – Powering the Energy Transition to 2050 is the theme and we will explore what our wells and fields will look like going forward through a series of keynotes, Operator case histories, techbyte sessions showcasing innovative technology and in-depth masterclasses.
As well as strong technical content, we will have Core on display, a Young Professionals event, Networking Session for all, an exhibition and a Field Trip.
DEVEX 2022 provides excellent opportunities for geoscientists, geophysicists, geologists, reservoir engineers and petroleum engineers to come together and share knowledge. We can't wait to see you there!
Download the Programme Here for More Information.
For any queries regarding the event, contact devex@mearns-gill.com  or call 01224 646311.
Presentations Day One:
The Future of the North Sea : Energy Transition in Action. Andy Brooks, North Sea Transition Authority. View here.
Beyond Net Zero. Pierre Girard, Neptune Energy. View here.
Back to life: how new thinking and technology reinvigorates the production and performance understanding of a mature CNS Paleocene field. Yann Jehanno, Harbour Energy. View here.
Advancing Energy Transition Targets. Andy Howard, Summit Energy. View here.
Harrier Field: Development of a marginal low permeability chalk field. James Bramald, Ithaca. View here.
The development of bypassed pay in the Buckland Field: targeting attic, cellar and secondary intervals above and below a prolific horizontal well. Rachael Crowe, Apache. View here.
Design rules for high-efficiency geological storage of hydrogen in depleted gas fields. Faraj Zarei, CMG. View here.
Novel Multi-resolution log Tracking Technique Enables High Resolution Sonic Answers. Erik Wielemaker, Schlumberger. View here.
An innovative solution to Enhanced oil recovery in light oil reservoir using Autonomous Inflow Control Valve Technology. Ismarullizam Mohd Ismail, InflowControl AS. View here.
Kraken Development Story: Overcoming Offshore Heavy Oil Field Challenges. Jan Manoharan, EnQuest Plc. View here.
The re-pressurisation of a mature Palaeocene Lista sandstone reservoir due to support from underlying sales and shales. Ted Smith, Harbour Energy. View here.
Redevelopment of the Buchan Field. Mohit Khanna, Jersey Oil & Gas. View here.
Jade South: Extending the Reach of the Field. Duncan Taylor, Harbour Energy. View here.
The vital role of domestic oil and gas in the UK's energy supply. Yvonne Telford, Westwood Global Energy. View here.
Wireline deployment in deviated wells. Martin Leonard, Petromac. View here.
Presentations Day Two:
Transformative Well Placement Strategy in the Joanne Chalk Field. Simon Robinson, Harbour Energy. View here.
Use Of Geosphere HD In A Low Resistivity Contrast Forties Reservoir To Optimise Drilling Of The Columbus Field Development Well. Robert Trythall, Serica Energy. View here.
Probabilistic algorithm-driven well trajectory optimization study for a green field project in the NCS. Anna Nilsen, Neptune Energy & Diego Corbo, Rock Flow Dynamics. View here.
Machine Learning Automated Workflows for Better Wells. Daria Lazareva, Geosoftware. View here.
Automating the pattern-matching of log data: Gamma-ray alignment and depth correction. Maurillio Addario, ANSA Data Analytics. View here.
How to train deep neural networks is key to predict more realistic reservoir properties. Ali Moradi Tehrani, Geosoftware. View here.
Using Autonomous ICDs to Maximize Oil Recovery from the North Sea Machar Field. Greg Stewart, James Hoad & Anna Petitt, bp & Tendeka. View here.
Fluid Flow in Reservoirs and Wells – are we all Physics or Thumbs? Michael Byrne, Axis. View here.
Depth – Comparing wireline to LWD depth. Russel Gray, TotalEnergies. View here.
Do as the Norwegians do – drill some wells! Henk Kombrink, expronews.com. View here.
Platinum Sponsors:

Event Sponsor:

Lanyard Sponsor:

Breakfast Sponsor: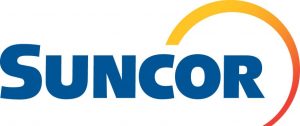 Coffee Break Sponsor:

Lunch Sponsor:

Networking Reception Sponsor: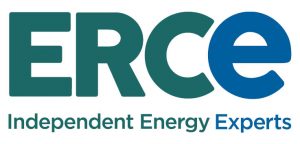 Registration Sponsor: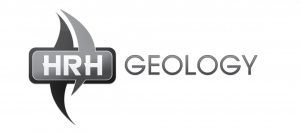 Supported by: