Legacy & Sustainability: 50+ Years Of UKCS History & Lessons For The Future
Technical Programme Now Available – Download Here
DEVEX is now in its 16th year and is the only technical conference of its size which is focused on the full cycle of reservoir discovery, evaluation, development and recovery in the UK and provides excellent opportunities for engineers and geoscientists to come together and share knowledge.
DEVEX 2019 will explore the great fields of the past and how we are optimally managing them, along with the re-development of smaller pools, utilising new technologies and ways of working to make the most out of these assets. DEVEX will investigate the lessons learned over the last 50 years, whilst being mindful of the challenges ahead, to ensure we maximise economic recovery and create a sustainable future for the UKCS.
As well as a strong technical programme, delegates will gain access to expert-led masterclasses, tech-byte presentations, poster sessions, Core displays, an event for Young Professionals and a Field Trip. The conference will also provide ample networking opportunities during the coffee, lunch breaks and networking session.
Presentations Available to Download:
Day 1
Andrew's First Frac – Maintaining Black Start and Revitalising the Lower Cretaceous. Jonny Hall, BP. View here.
Production Optimisation of Heavy Oil Wells using Autonomous Inflow Control Devices. Mojtaba Moradi, Tendeka. View here.
Ensemble Based Drainage Strategy Optimization: A Case Study. Martha Stunell, Resoptima. View here.
Innovative Well Completion Design – The Goldilocks Completion. Michael Byrne. Lloyd's Register. View here.
An Integrated Formation Evaluation Approach to Characterize a Turbidite Fan Complex: A Case Study from the Falkland Islands. Graham Davis, Premier Oil. View here.
Introduction to Naturally Fractured Reservoirs. Tim Wynn, AGR. View here.
The Greater Buchan Area Plan – An Innovative Use of Licensing Powers. Alistair Macfarlane, OGA. View here.
Application and Modelling of Advanced Completion Technology, to Improve the Performance of EOR in Unconventional Oil Reservoirs. Mike Smith, RFD. View here.
The Water-Oil Ratio – Probably the Best Reservoir Engineering Tool in the World. Tony Peters, Apache. View here.
Supplementary information here.
Improved Flow Zone Definition of the Scott Field Reservoir Using a Quantitative Electrofacies Approach. Philip Highton, CNOOC International. View here.
Unlocking the UK's Future Production. David Moseley, Westwood Global Energy. View here.
Quad 204: Step-rate Testing of Brownfield Injectors Enables Major Performance Improvement and Maximisation of Long-term Recovery. David Robbins, BP. View here.
A Barrel of Brent. Factors that Influence the Price of Dated Brent Crude Oil. Robert Beaman, S&P Global Platts. View here.
Day 2
Use of Deep-reading Azimuthal Tools to Reduce Seismic Depth Uncertainty and Reservoir Placement. Stewart Kirkley, BP. View here.
Surfactant Stimulation in Offshore Horizontal Wells to Improve Polymer Injectivity for Captain Field EOR. Adam Jackson, Chevron. View here.
SeaCure, Enhancing Cement Operations Through Collaborative Working and Innovation. Tristam Horn, DeltaTek. View here.
Practical Applied Reservoir Engineering. Mark Hayes, PRE Ltd. View here.
Awakening the Giant: Hydraulic Fracturing Technology as an Enabler for Greater Clair. John Costaschuk, BP. View here.
Automated Lithology Prediction from Core Images and Well Log Data Using Machine Learning Models: A Case Study from Quad 204. Thomas Martin, Colorado School of Mines. View here.
Applications of a New Slim Pulse Neutron Logging Tool in Europe: The Game Changer in Cased Hole Formation Evaluation. Chiara Cavalleri, Schlumberger. View here.
Integrating Real-time LWD acoustics technology with managed pressure drilling operations to improve drilling efficiency. Claire Anderson, Weatherford. View here.
Licensing on the UKCS: History, Regulation, Policy and Practice. Jen Brzozowska, OGA. View here.
Asphaltene Management Structured Approach for Production Maximization. Marcos Monteferrante, Premier Oil. View here.
How Partners, Collaboration and Experience Combine to Deliver the Cheviot Field Development. Paul Armitage, Alpha Petroleum. View here.
Magnus Field – Opportunity Identification and Uncertainty Management in a Mature Asset. Sean Kelly, Enquest. View here.
Including Fault Seal and Retention in Monte Carlo Models of Traps. Neil Grant, ConocoPhillips. View here.
Principal Partners:
Event Partners:
Supporter Sponsors: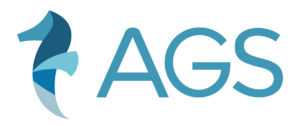 All prices include catering and car parking fees and are inclusive of VAT.
Early bird rate applies until 1st April.
Student rate applies to full time students only.
If you encounter any problems while making this booking please contact Diane Wood aberdeen.manager@spe-uk.org