EuALF 2018 EUROPEAN ARTIFICIAL LIFT FORUM – "Maximising Economic Lift"
13th & 14th June 2018, AECC, Aberdeen
Call for Abstracts – deadline 31st January 2018. More details here.
The newly empowered Oil & Gas Authority expects "Maximising Economic Recovery" to become a byword for good Asset stewardship.
Artificial Lift is key to this and "maximising economic lift" can only be achieved by innovative technology and collaboration across traditional operator/service company and operator/operator boundaries. The biennial EuALF is a well-established forum organised by SPE Aberdeen for artificial lift professionals specifically to promote technology, innovation and collaboration throughout the Artificial Lift Life Cycle consisting of:
Select Artificial Lift Type
Design
Install
Operate & Optimise
Failure Analysis & Improve Next Cycle of Steps 1 to 5 above
An exclusive survey conducted by the SPE EuALF has identified the top 5 Artificial Lift Life Cycle issues for today's Operators:
Reliability and Root Cause Failure analysis: a design or a QA issue?
Costs: Why are costs of retrofit, repairs and replacement so high?
Condition monitoring & Big Data analysis – what do we do with it all?
One size fits all: how do we design for life of field conditions?
Complex conditions: how to model and design transient conditions
If you have the solutions, answers or simply examples which address the top 5 issues above or have other artificial lift life cycle experiences to share then we invite you to submit a short 200 word abstract indicating which type of presentation you would prefer below:
Formal, 25 minute presentations – real field experience, case histories and sanctioned developments
Informal, 10 minute Tech Byte presentations – new, game changing technology or innovative applications for existing technology
Poster Presentations in the exhibition area – for more detailed one-to-one explanation of the finer points of Artificial Lift
Break Out Sessions – for presenting specific issues, seeking solutions and sharing lessons learned in a more informal environment
A summary of up to 200 words including title, presenter, company affiliation and the presentation/session type* should be sent to aberdeen.events@spe-uk.org by 31st January 2018. 
Pre-Conference Training Workshop – 12th June 2018, AECC, 0900 – 1700
Artificial Lift Troubleshooting and Optimisation
This highly interactive workshop, which takes place before the well-established EuALF Conference, offers an excellent opportunity for learning and sharing information. The course is designed for those with basic knowledge and also those who are more experienced and want to be kept up to date with new trends and technologies. The course will go into detail about Artificial Lift Selection Criteria, troubleshooting and optimisation. The afternoon session will explore real case histories and lessons learned. A cost effective session not to be missed.
The agenda will be available soon.
Delegate rates – SPE / EI Members – £160 plus VAT. Non Members – £285 plus VAT
Lunch Sponsor: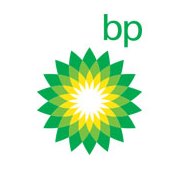 BOOK YOUR PLACE BELOW
Early bird discount for bookings made by 11th May 2018
Member rates apply to members of: SPE, EI, AXIS, IChemE, ICoTA, IMC, OGUK
Student rate applies to full time students only
All prices are inclusive of VAT
REMEMBER TO SELECT THE NUMBER OF TICKETS YOU REQUIRE – ANY PROBLEMS CONTACT Diane Wood – aberdeen.manager@spe-uk.org