EuALF 2018 EUROPEAN ARTIFICIAL LIFT FORUM – "Maximising Economic Lift", Sponsored by Aramco
13th & 14th June 2018, AECC, Aberdeen
Download  programme here.
The newly empowered Oil & Gas Authority expects "Maximising Economic Recovery" to become a byword for good Asset stewardship.
Artificial Lift is key to this and "maximising economic lift" can only be achieved by innovative technology and collaboration across traditional operator/service company and operator/operator boundaries. The biennial EuALF is a well-established forum organised by SPE Aberdeen for artificial lift professionals specifically to promote technology, innovation and collaboration throughout the Artificial Lift Life Cycle.
An exclusive survey conducted by the SPE EuALF has identified the top 5 Artificial Lift Life Cycle issues for today's Operators. All will be discussed at the Conference and the programme will be released here soon.
Reliability and Root Cause Failure analysis: a design or a QA issue?
Costs: Why are costs of retrofit, repairs and replacement so high?
Condition monitoring & Big Data analysis – what do we do with it all?
One size fits all: how do we design for life of field conditions?
Complex conditions: how to model and design transient condition
Presentations Available to Download:
Condition Monitoring & Big Data Analysis. Finbar Hughes, GE Digital. View here.
Gas Lift Health Check. Hrvoje Galic, Galitec. View here.
ESP Shutdown Prediction Using Hybrid Support Vector Machine and Improved Parallel Particle Swarm Optimization. Moradeyo Adesanwo, Oladele Bello, Lajith Murali, Ajish Kb, William Milne, BHGE. View here.
Intelligent Gas Life Automation. Graham Makin, Silverwell. View here.
Are R Ratios Causing Problems with your Gas Lift Wells? Ken Decker. View here.
Lift with Gas from Offset Well and its Application. Wang Jian, China National Petroleum Centre, Gas Lift Centre. View here.
Preventing Downhole Scale Deposition Using Radio Frequency Signals from Surface to Extend ESP Run-Life. Alasdair Fergusson, ClearWELL Oilfield Solutions. View here.
Backflow and Clean-up of Golden Eagle Water Injection Wells using Nitrogen Gas-lift. Atholl Campbell, PTC, Andy Mackay, PTC & Craig Durham, Nexen Petroleum UK Limited. View here.
Reliability Approach to Cost-optimized ESP Cable Designs. Rejish Joseph, Varun Nyayadhish, Will Goertzen & Greg Manke, Schlumberger Lawrence Technology Center, Kansas, USA. View here.
Fiber Optic Sensing for Artificial Lift Pump Condition Monitoring and Optimisation. Chris Staveley, Smart Fibres Ltd. View here.
ESPs in Geothermal Applications. Taylor Mattie, BHGE. View here.
Downhole ESP Gauge with Motor Diagnostics. BHGE. View here.
Active Monitoring of Gas Lift Wells with Distributed Temperature Sensing. Iko Oguche, Tendeka. View here.
Through Tubing Conveyed ESP Effective Pump Swap Maximizing Production and Well Uptime. John Algerøy, AccessESP. View here.
Maximized Oil Production Through Innovative Subsea Boosting Technologies. Per Christian Johnsrud, Aker Solution. View here.
Power Study and Tailored Solution for High H2S Environment Extends ESP Run Life in Douglas Field in the Irish Sea. Stephen Boyce, Schlumberger. View here.
Results From Field Trials of an All New Rigless Cable Deployable ESP. Norman Liley, Zilift. View here.
Application of HSPs to the Kraken Field. Adam Downie, Enquest. View here.
Evaluation of Scenarios Associated to Subsea Gas-liquid Separation in Pre-Salt Fields: Opportunities and Technological Challenges. Denise Diniz. Petrobras. View here.
Maximize Artificial Lift Systems Reliability Due to Continuous In-house Failure Analysis and Optimization. Bernd Kometer, OMV Upstream. View here.
Gas lift challenges in NS – TAQA's perspectives. Charles Adoga, TAQA Europe. View here.
ESP Data Analytics: Predicting Failures for Improved Production Performance. Mohannad Abdelaziz, Rafael Lastra and J. J. Xiao, Saudi Aramco. View here.
Platinum Sponsor:

Event Sponsor: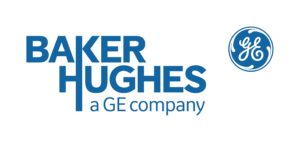 Lunch Sponsor: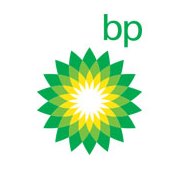 Lanyard Sponsor:

Refreshment Sponsor: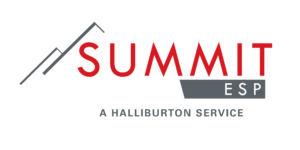 BOOK YOUR PLACE BELOW
Member rates apply to members of: SPE, EI, AXIS, IMechE, ICoTA, IMC, OGUK
Student rate applies to full time students only
All prices are inclusive of VAT
REMEMBER TO SELECT THE NUMBER OF TICKETS YOU REQUIRE – ANY PROBLEMS CONTACT Diane Wood – aberdeen.manager@spe-uk.org