Gannet Rejuvenation – The Full story of the DEVEX Prize winning paper
Cliff Lovelock – Senior Production Geologist, Shell UK Exploration & Production Ltd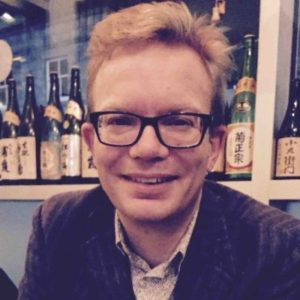 Biography:
Cliff joined the industry in 1986 and worked for BP, Esso, Ranger and Schlumberger before joining Shell in Aberdeen in 1998. He currently works as a Senior Production Geologist for Shell Late Life Assets, as a Production Geology Technical Assurer and lastly, as Development Lead for the Everest and Lomond assets. Cliff holds a BSc in Geological Sciences from the University of Birmingham and researched Scottish Silurian Konservat Lagerstaatten for a PhD at the University of Edinburgh. Cliff serves on the Petroleum Group Committee of the Geological Society of London.
Time: 6.30-8.30pm Registration and networking from 6pm, with the event starting at 6.30pm
Venue: Aberdeen Douglas Hotel, 43-45 Market Street, Aberdeen, AB11 5EL
Outline:
After some challenging years which saw pipeline integrity issues and pig transmission difficulties, Gannet Alpha is back in production and proving its worth as one of Shell Expro's most prolific UK assets.
Faced with a series of process upsets that saw Gannets difficulties make the news, particularly during an extended shutdown period, Shell and Esso management reaffirmed their faith in the future of the asset by committing to a multi-million-pound investment in reinstatement of the cluster. The asset team has responded by delivering production restart months ahead of schedule, successive value-adding intervention campaigns on the platform, the first new infill well in nearly 10 years and initiation of the gas-cap blowdown of the Gannet C field. This presentation will give more detail on how this dramatic turnaround was achieved, showing how the team made full use of the twenty-five years of data collected from Gannet to understand and manage field performance and to identify the value-adding opportunities that have been executed.
Success breeds success: Gannet has attracted further investment to continue increasing production through reinstatement and re-perforation as well as collecting more surveillance data in the form of a new 4D seismic monitor survey over Gannet F. 2017 offers the prospect of having all of the fields still tied-into the Gannet Alpha platform being on production for the first time since the Gannet F pipeline leak six years ago.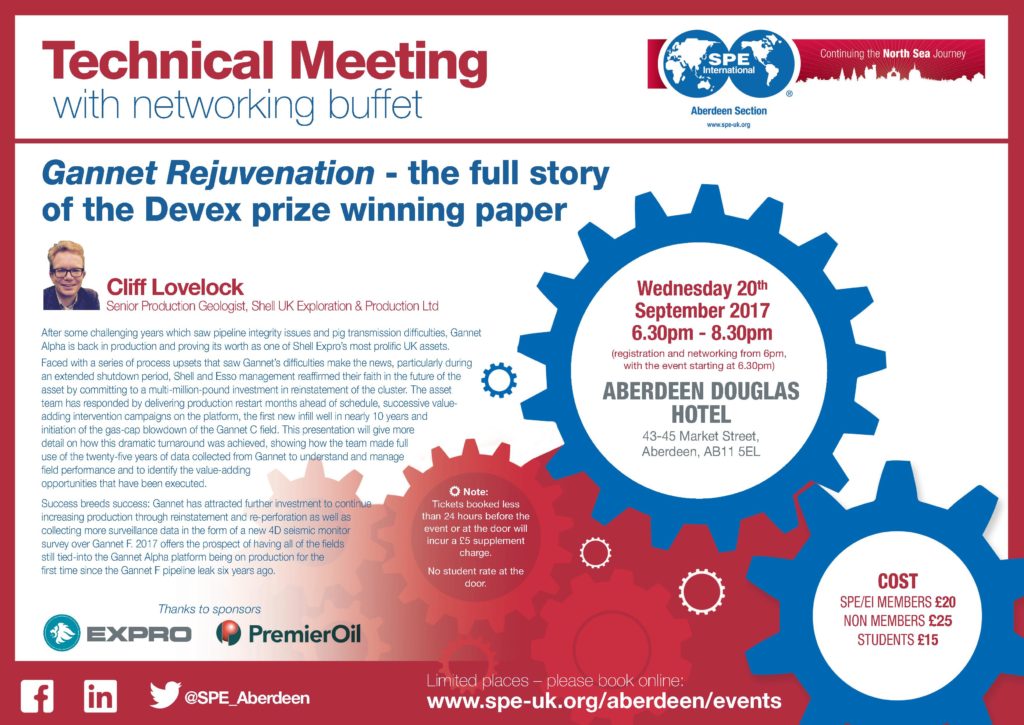 Should you encounter any difficulties in making this booking please contact Diane Wood – Aberdeen.manager@spe-uk.org