Outer Moray Firth Special Interest Group – Collaborating at Scale
Maurice Bamford, 1st Subsurface & Dr. Colin Percival Parkmead Group.
The Outer Moray Firth SIG is the first industry lead group to take on the development of a UKCS MER Area Plan at a basin scale.
The operators, licensees, prospective licensees and infrastructure owners have come together in recognition of this prolific basin's future potential, with a clear understanding that MER in an area with such diverse ownership will only be achieved by taking a truly holistic view of the basin and stepping away from the viewpoints of individual ownership and history.
The SIG devised a two phase Area Plan to assesses the threats, barriers and opportunities relating to MER and set out the work needed. Phase I focused on defining the size of the remaining potential within the basin, through the construction of shared databases. Phase II is currently underway.
The presentation will summarise the challenges of collaboration at this scale and the findings that have come from that collaboration.
Maurice Bamford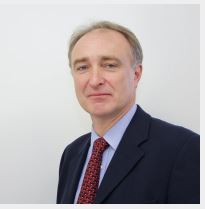 Maurice has over 30 years experience as a geoscientist in technical and leadership roles with a focus on exploitation. He has worked mainly for oil and gas companies but has also in the service sector and at universities, these include EnQuest, Talisman, BP, Simon Petroleum Technology, Keele University, University College Cardiff and as an independent consultant. Maurice holds a PhD in Sedimentology from the National University of Ireland, and a BSc in Geology from Queen University Belfast.
Maurice is currently working as a consultant with 1st Subsurface who have been facilitating the Outer Moray Firth Special interest Group.
Colin Percival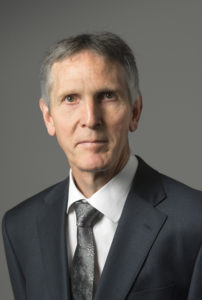 Colin started his career with BP working in London, San Francisco, Aberdeen and Glasgow. In 1992 Colin joined British-Borneo, before returning to BP in 1998 where he was responsible for UK Licence Management, and subsurface management of one of BP's largest producing UK fields.
In 2003, Colin joined Dana Petroleum to lead their UK exploration and appraisal programme which resulted in several significant discoveries. Following the takeover of Dana in 2010, Colin along with several Dana colleagues left to form the Parkmead Group.
Colin holds a Ph.D. in sedimentology from Durham University and has a BSc in Geology from Reading University.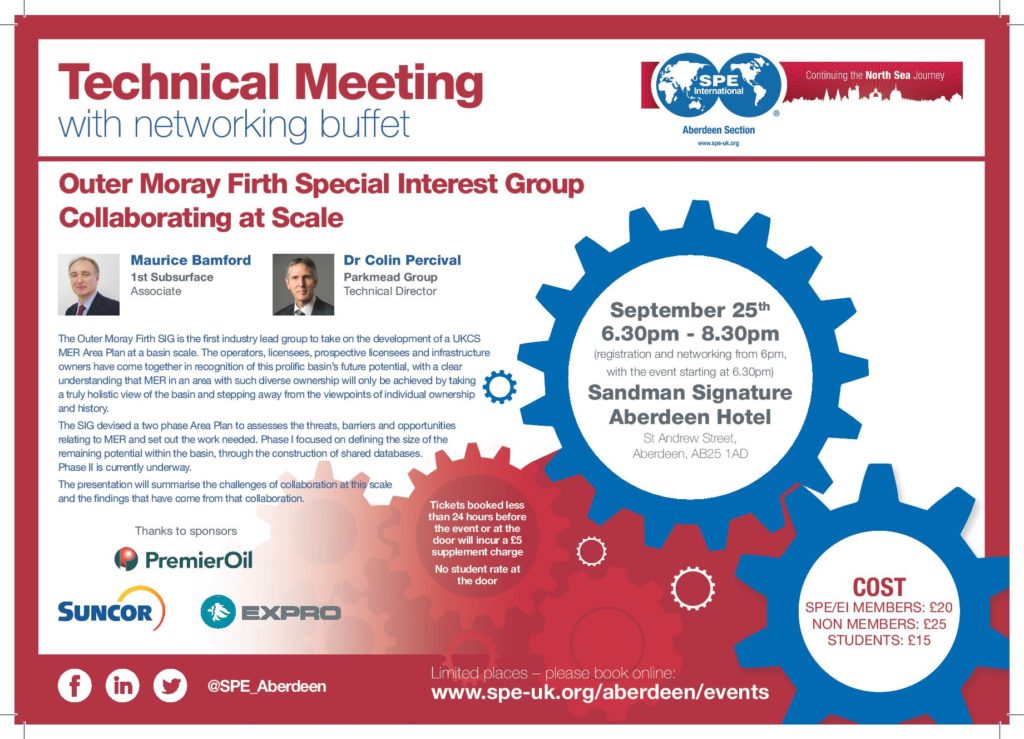 Member rates apply to members of: SPE, EI, AXIS, IMechE, ICoTA, IMC, OGUK
Student rate applies to full time students only
All prices are inclusive of VAT
If you encounter any problems while making this booking please contact Diane Wood aberdeen.manager@spe-uk.org