Call for Abstracts – details here.
Following the success of Seismic2017, Seismic2018 will again explore the entire spectrum of seismic, covering seismic technology, exploration, development & production & abandonment throughout the lifecycle of the asset.
The OGA Asset Stewardship Expectations for the Optimal Use of Subsurface Data (SE03) are that Licence holders should ensure that business decisions throughout the exploration and production lifecycle are data-supported and as robust as reasonable possible. The use of the best data available should be considered when understanding risk and uncertainty, maximising well and commercial success rates, maximising the economic value of ultimate recovery and ensuring that exploration and appraisal activity continues through the timescale of the licence.
If you have experiences to share then we invite you to submit a short 200 word abstract indicating which type of presentation you would prefer below:
Formal, 25 minute presentations  include real field data; case histories demonstrating added value; positive impact; lower production costs; more reserves; enhanced production
Informal, 10 minute Tech Byte presentations – new, game changing technology or innovative applications for existing technology
Poster Presentations in the exhibition area  for more detailed explanation and two-way discussion
Case histories, application of technology and cost savings are of particular interest. Papers demonstrating the collaboration between seismic service companies and operators in the application of new technology are encouraged.
Abstracts will close on 1st December 2017. A summary of up to 200 words including title, presenter, company affiliation and the presentation/session type* should be sent to aberdeen.events@spe-uk.org.
Interested in becoming a SEISMIC partner? Then click here for more details.
For any queries, contact the Events Team on 01224 646311.
For bookings contact aberdeen.events@spe-uk.org
Platinum Sponsor: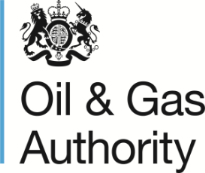 Event Partners: