Operational Geochemistry at Work: Integrate or Perish!
SPE Distinguished Lecturer Daniel McKinney, Sarawak Shell Berhad
Abstract:
Fluid properties have a profound impact on the exploration and production business; everything from acreage positioning, subsurface evaluation, reservoir performance, top sides design, flow assurance, metallurgy, etc. relies heavily on fluid properties.  Yet many times, projects go through decision gates with a general lack of appreciation or awareness of the intricacies and interdependencies that exist within the petroleum system.  In addition, one may not even have the proper datasets to realize missed opportunities that could impact significantly on CAPEX and OPEX.  Operational Geochemistry is uniquely positioned to bridge the gap between the various disciplines, both subsurface and surface, to make sure that during exploration and appraisal campaigns reliable, complete and consistent datasets are obtained, quality assured and integrated right from the start.  It is not a spectator sport where plans are designed only to be handed off to someone else to execute.  Involvement from beginning to end is crucial.  To do this, the objectives need to be clear and an action plan formulated with sufficient flexibility to react to surprises; and buy-in needs to be sought from all parties far in advance of well delivery.  All the while, technologies should be identified and earmarked for deployment where warranted.  Last but not least, once data gathering commences, the Operations Geochemist needs to reflect upon the fluid data and properties and identify outliers.  In this presentation, a number of case studies are presented illustrating the workflow and describing both the prize and the potential lost opportunities.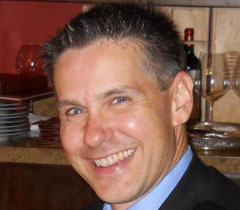 Biography:
I graduated in 1992 and 1998 with a B.S. in Chemistry and a Ph.D. in Material Science and Engineering from The Pennsylvania State University.  I joined Shell shortly thereafter and have spent 17 years in Houston, New Orleans, and, now, Malaysia providing Geochemistry and formation testing solutions.  I am Shell's Subject Matter Expert (SME) for Operations Geochemistry, and I was one of the founding members of Shell's Fluid Evaluation and Sampling Technologies (FEAST) team.  I have contributed to a number of manuscripts, oral presentations, Special Interest Groups (SIGs), as well as posters at SPE, SPWLA, and Organic Geochemistry Conferences.