Digitalisation of Process Control
Delivering More Data with Cyber Security in Mind
Virtual Events 25 – 26 November 2020
Conference Programme Will Be Launched Soon
Digitalisation seems to be the new industry buzzword, but what does it actually mean for the process industry? A need to reduce costs drives our desire for increased efficiency; a new generation of digital technology claims to make this possible. Do the rewards of digitalisation outweigh both the risks and the expenditure? Digitalisation isn't just about introducing new technology, it often means that systems can be rendered more vulnerable, processes have to be updated, work forces have to be trained, systems have to be successfully integrated and the data captured has to be processed. The question remains, which technology gives best return on investment?
Join us to discuss the challenges of this increasingly complex industrial landscape at the second annual conference jointly organised by InstMC and SPE Aberdeen. A mix of presentations and workshops will form part of the virtual programme which will take place on 25 – 26 November 2020.
Platinum Sponsor:
Refreshment Sponsor: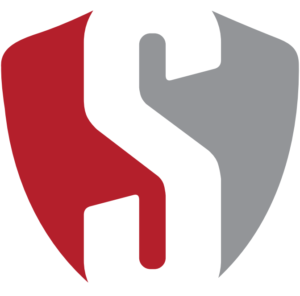 Registration Sponsor:
Sponsorship Opportunities
All sponsorship opportunities will allow your logo to be positioned across all promotional materials, including SPE website, onscreen graphics and abstracts book. Your company will also be recognised by the Conference Chair. Additional benefits are outlined in each package below.
PLATINUM SPONSOR £5,000
Opportunity to display an exhibition stand
Includes 5 complimentary passes
EVENT SPONSOR £3,000
Opportunity to display an exhibition stand
Includes 2 complimentary delegate passes
BEER TASTING SPONSOR £1,200
FURTHER INFORMATION
To discuss these opportunities in more detail, please contact the conference organisers at aberdeen.events@spe-uk.org, or call 01224 646311.
Full payment of the event rate you have selected must be paid in advance of the event day or you will be asked for payment on registration. If payment is not received then you will not be granted entry to the conference.
We recognise that on occasions delegates will book onto events and subsequently find that they are unable to attend. In these situations we ask that delegates notify us of their need to cancel an event booking as soon as possible.
Our cancellation policy is as follows:
Please send cancellation details to the event organiser by email or by telephone.
Please inform the event organiser if you wish to send a replacement delegate, including their requirements (e.g. dietary, access etc). Please supply their full contact details so that any advance paperwork can be supplied directly to the replacement.
If you notify the organisers of your cancellation up to two weeks prior to the event, we will provide a full refund.
If you notify the organisers of your cancellation less than two weeks prior to the event the full cost will be payable and only delegate substitution will be allowed.
Where you have booked a place and do not attend without notifying the organisers of your cancellation the full fee will be payable.