"Delivering Surveillance Solutions & Driving Well Performance through Flow Control"
Technical programme out now
 SPE Aberdeen's 3rd Inwell Flow Surveillance and Control Seminar, sponsored by Aramco, will explore advances in reservoir surveillance and flow control in the oil and gas industry.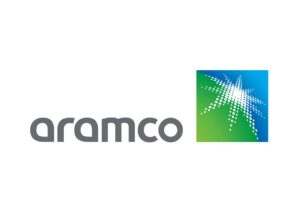 In this cost conscious environment, it's more important than ever to drive well work and production optimisation through the use of effective and targeted surveillance and downhole flow control.  This seminar is focused on how flexibility in sensor selection and deployment along with the integration of that data to can lead to more robust decisions, plus the diverse and expanding envelope of opportunities for applying inflow and outflow control to optimise production and improve field performance.
The themes of the conference include:
Examples of sustaining production through cost effective monitoring and flow control solutions
Sensor deployment and data acquisition – recent developments, case histories and applications
Flow control – recent developments, case histories and applications of downhole flow control devices
Interpretation and decisions – case histories and lessons learned of where sensor data and flow control have made a difference
Raise your profile to key decision makers
This is a not-for-profit conference, organised by SPE Aberdeen.  Any surplus funds raised are reinvested in various initiatives to help support the future generation of young engineers.
There are various sponsorship and exhibition opportunities available at this popular conference.
Thanks to our Platinum sponsor Aramco. Thanks also to Paradigm Intervention Technologies for sponsoring the lanyards, BP for sponsoring the lunch, Resman for sponsoring the stationary and Silixa for sponsoring the breakfast.
More details here or please contact aberdeen.events@spe-uk.org
BOOK YOUR PLACE BELOW
Student rate applies to full time students only
All prices are inclusive of VAT
REMEMBER TO SELECT THE NUMBER OF TICKETS YOU REQUIRE – ANY PROBLEMS CONTACT Diane Wood – aberdeen.manager@spe-uk.org