SPE ICoTA 25th European Well Intervention Conference
ICoTA 25: Industry Collaboration to Restore, Safeguard & Optimise Production Across Europe
Call for Abs​​​tracts – Deadline 22 July 2019. Download details here.
Abstracts are now open for the 25th SPE ICoTA European Well Intervention Conference. We want to hear your solutions, technologies and case histories that address Operator issues and the key themes from the benchmark UK 2018 Oil and Gas Authority Report.
Companies are invited to submit abstracts of no more than 200 words for presentations lasting 20 minutes or for 5 minute 'Techbytes' (shorter sales-oriented pitches) which address the following Operator issues and OGA key themes:
Operator issues
What are the low cost optimisation techniques?
Intervention of Subsea Wells using LWI
Demonstrating the value of data gathering & surveillance to identify opportunities to the decision makers​
Improving efficiency for well preparation and pre-rig work for Well Abandonments​
Remedial sand control​
Intervening in hostile corrosive environments – HP/HT/Deep wells/Heavy Oil​
What new technology options are out there?​
Well stimulation methods which uses well intervention techniques, including pumping, chemicals and washes​
Access to platforms. How do you minimize your people and equipment footprints​
Addressing the risk of failure of an intervention or well reinstatement​
OGA Key Themes
Optimisation
Re add perforations
Acid simulations
Water and Gas shut offs
Gaslift optimisation
Foam lift installation
Downhole pump optimisation/refit
Safeguarding
Scale Squeezes
Regular Washes
Solvent treatments
Tubing cleanouts
Restoration
Tree wellhead repairs
SC, SSV or DHSV, repairs or installation
Downhole pump replacements
Fishing Jobs
Gas lift repairs
Tubing or completion changeout repairs
Unloading
To Submit Your Abstract Click Here.
The 25th SPE ICoTA European Well Intervention Conference is the largest and longest established conference of its kind in Europe and is attended by a strong mix of disciplines including intervention, integrity, production, completions and subsurface engineers.
Following on from the success of the original Operator stand last year, we are building a larger pavilion to offer you the chance to collaborate, network and promote new and established techniques in intervention technology to a much wider group of Operators.
"You will not get a better opportunity to meet a group of like-minded peers, all in the same room, at the same time to discuss your challenges and hear many different solutions and see the different types of technology available to you."
Conference Chair 2019 Mark Oatey, ConocoPhillips
Sponsorship and Exhibition Opportunities
Full list of sponsorship and exhibition opportunities here.
ICoTA Europe – supporting the well intervention industry for 25 years
Platinum Sponsors: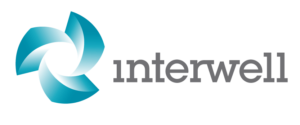 Event Partner:


Lanyard Sponsor: 

Delegate Bag Sponsor:

Full payment of the event rate you have selected must be paid in advance of the event day or you will be asked for payment on registration. If payment is not received then you will not be granted entry to the conference.
We recognise that on occasions delegates will book onto events and subsequently find that they are unable to attend. In these situations we ask that delegates notify us of their need to cancel an event booking as soon as possible.
Our cancellation policy is as follows:
Please send cancellation details to the event organiser by email or by telephone.
Please inform the event organiser if you wish to send a replacement delegate, including their requirements (e.g. dietary, access etc). Please supply their full contact details so that any advance paperwork can be supplied directly to the replacement.
If you notify the organisers of your cancellation up to two weeks prior to the event, we will provide a full refund.
If you notify the organisers of your cancellation less than two weeks prior to the event the full cost will be payable and only delegate substitution will be allowed.
Where you have booked a place and do not attend without notifying the organisers of your cancellation the full fee will be payable.