SPE Aberdeen Net Zero Committee Presents:
The State of Hydrogen
David Hogg, Senior Consultant, Energy Systems, North, Arup
Abstract:
There has been a great deal of interest in hydrogen within the last few years. Net zero requirements have forced governments and companies to investigate how to decarbonise the hard to decarbonise sectors including industry and heavy vehicles. Hydrogen has been suggested as a possible solution within these areas, as well as a potential energy vector that could support many other uses. This talk will explore the current state of hydrogen across the UK but with a focus on Scotland. In particular, investigating where the technology is at present, how the economics stack up and how a switch to hydrogen can support a Just Transition.
Biographies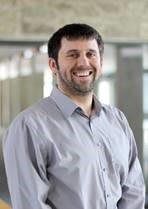 David is an experienced Technical and Project Manager with a demonstrated history of working on new energy technologies. David gained extensive knowledge and experience in hydrogen and local energy systems through the development of the Levenmouth Community Energy Project (LCEP). Since joining Arup, David has played an active role in developing further hydrogen and smart grid projects throughout the UK including H100 Fife and previously lead the Scottish Hydrogen Assessment Project. He also has close links within the hydrogen sector as a Director of the Scottish Hydrogen & Fuel Cell Association and Bright Green Hydrogen.
View Presentation: