Topsides UK 2022
Maintaining Security and Affordability of Supply Whilst Embracing Accelerated Energy Transition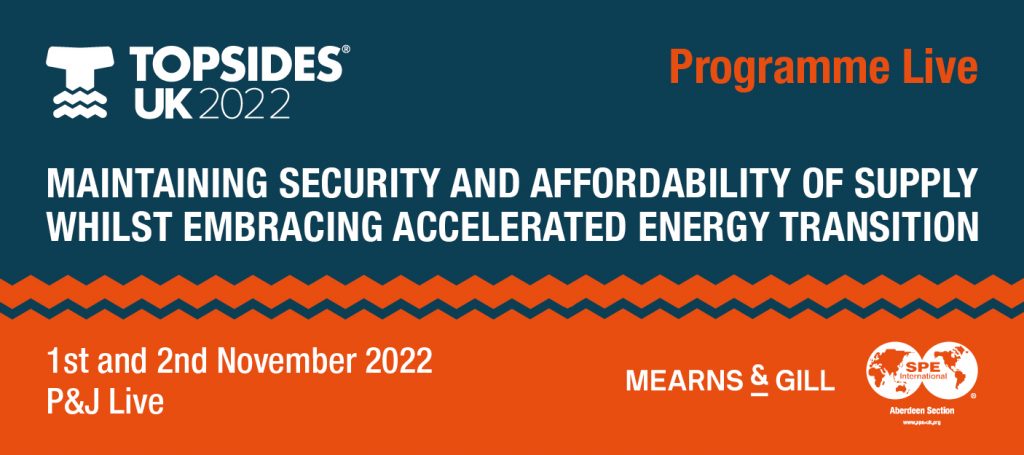 Technical Programme Now Available – Download Here.
Topsides UK continues to bring together industry bodies, operators, supply chain and contractors to share knowledge, pain points, solutions, and innovations.
According to the North Sea Transition Authority, Government forecasts show that oil and gas will remain an important part of the energy mix for the foreseeable future, including under net zero. It is estimated that oil and gas will still be ~50% of the global energy mix by 2050.
The oil and gas industry continues to play a hugely important part in the energy transition both globally and locally. At the same time, we are looking to maximise economic recovery and run safe, efficient, reliable and cost-effective operations. The focus remains on key areas such as; maintenance (both safety and business critical), asset integrity, reducing emissions (including methane), project / shutdown delivery, innovations in the way we operate as reservoirs decline, efficient decommissioning strategy, people skills etc, all while preserving our security of supply. This is the very real challenge that our topsides community must face together.
Presentations Day One:
Keynote. Energy Transition – Decarbonisation, Renewables, CCS and Hydrogen. Brenda Wyllie, NSTA. View here.
Delivering on our commitment: Scenarios for decarbonising oil and gas production. Mez Riezia, OEUK. View here.
Roadmap to Achieving Net Zero, Daryon Shahbahrami, CNOOC. View here.
Achieving Net Zero – An Emissions Pathway. Simon Marshall & Chris Smith, Xodus. View here.
The Brownfield decarbonisation dilemma – a floating wind integrated energy solution. Mark Dixon, Cerulean Winds. View here.
Techbyte – Carbon Benefits of Topside Modifications. Brian Johnstone. Carbon Zero. View here.
Techbyte – Responsible O&G Production Through Automation of Emissions Reduction Action Plans. Peter Henderson, Kent. View here.
Decarbonising hydrocarbon supply – how far can you get? Alex Johnstone, Ithaca. View here.
Driving for Net Zero while maximising production efficiency of Brownfield assets. David King, NOV. View here.
Emissions Reduction Workflow for New FPSO Development. Simon Hayton, ERCE Evolution. View here.
Operators Emission Reduction Plans and NSTA Stewardship. Matthew Neal, NSTA. View here.
Heat To Power Feasibility Study On Oil & Gas Offshore Installations Using Organic Rankine Cycle (Orc). Araz Ranjinehkhojasteh, Optimus Plus Aberdeen Ltd. View here.
Using operational data to unlock your emissions 'best day'. James Shannon, OPEX Group. View here.
How supply chain companies are key to shaping a net-zero energy industry. Thuy-Tien Le Guen Dang, ASCO. View here.
Presentations Day Two:
Keynote. Technology Priorities for Energy Security and Net Zero. Ernie Lamza, NSTA. View here.
Keynote. Powering the Energy Transition. Mark Wilson, OEUK. View here.
Skills session facilitated by ECITB – Panel with DYW, OEUK, Skills Development Scotland.
Margo Milne, DYW. View here. Jenny MacDonald, SDS. View here.
Taking Non-Intrusive Inspection to the next level. Colin Black & Fred Gabriels, Carjon-NRG & SonoInspec. View here.
Remote monitoring of a solids management system in the North Sea. Neil Meldrum, FourPhase. View here.
Techbyte – Reduced Venting and Flaring During Asset Maintenance. Aiden Hardy, STATS Group. View here.
How do you get on and off the asset life extension cycle? Paul Ellerton, Apollo. View here.
Platinum Sponsor: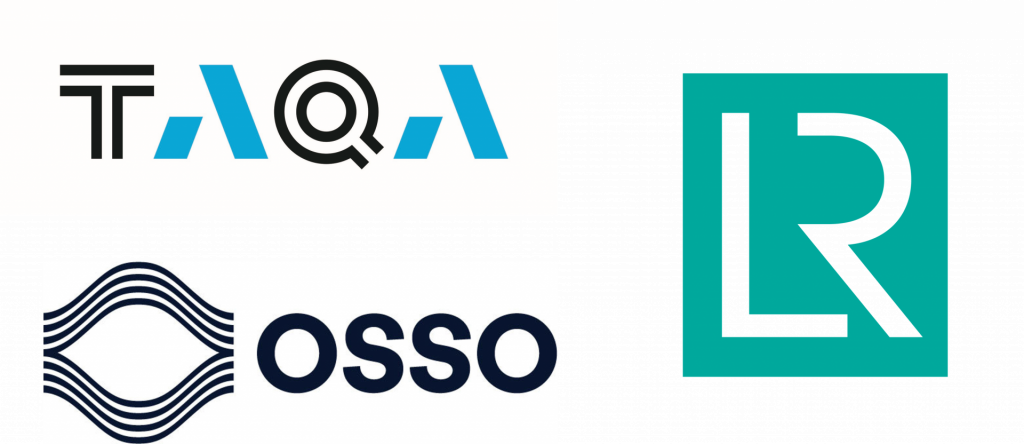 Event Sponsor: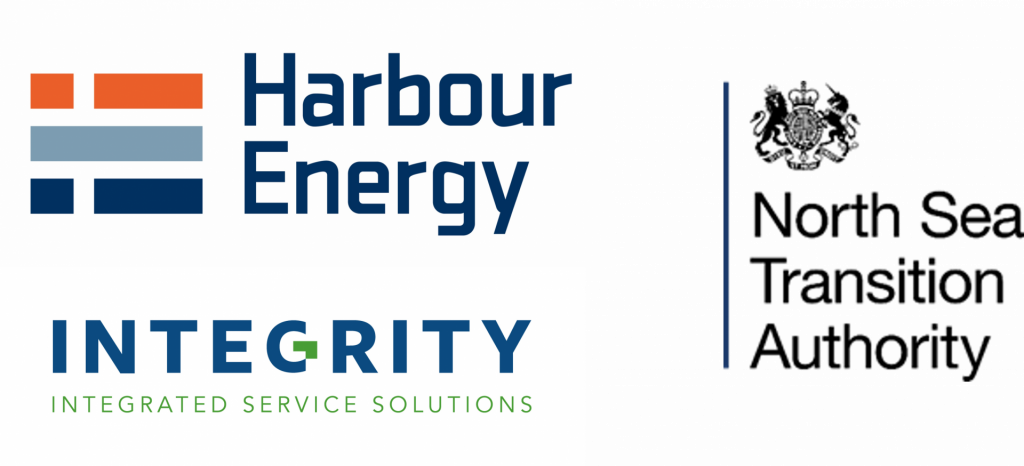 Booking Information:
Special 'buy 4 get 1 free' available
All costs include car parking
Member rates apply to members of: SPE, PESGB, AFES, EI, AXIS, IMechE, ICoTA, IMC, OEUK
Student rate applies to full time students only
All prices are inclusive of VAT
Any problems booking for this event, please contact Diane Wood aberdeen.manager@spe-uk.org