Transforming Controls Safety and Security – How Safe is your Asset?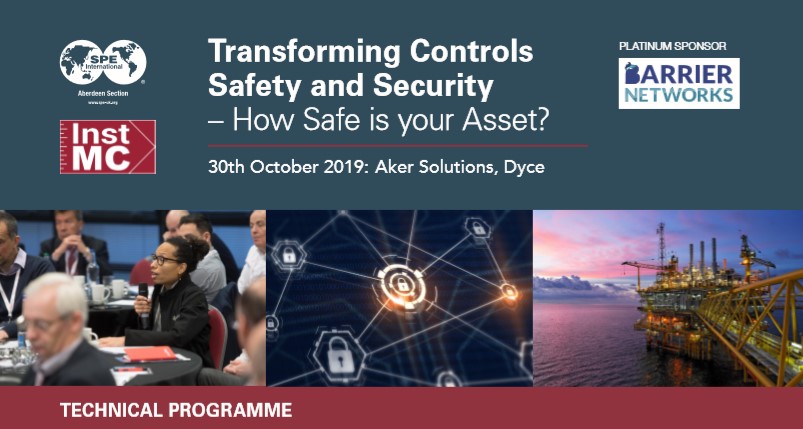 Presentations Available to Download:
Effective Validation of Cybersecurity Protection Measures for New Build & Operational Offshore Installations. Daniel Monteiro, DNV-GL. View here.
Addressing the Foundational Requirements of IEC 62443 for Industrial Automation Control Systems. Rob Sharrock & Paul Burns, Emerson. View here.
The View from the Other Side of the Firewall. Tim Harwood, Siker. View here.
Practical Industrial Cyber Security Improvements. Cevn Vibert, Vibert Solutions. View here.
Exploring the Emerging Cyber Risk Landscape in Oil and Gas. Mark Chaplin, ISF. View here.
Business Technical Forensics Workshops:
The Business Case for Cyber Enhancement. Vibert Solutions. View here.
Programme available to download here.
Organised jointly by: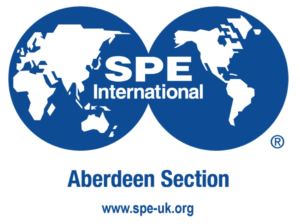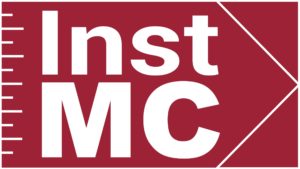 Digital transformation, functional safety and cyber security are often discussed in isolation in the process control industry. However, data, analytics and remote access, are now used to improve safety, reduce cost and increase efficiency of assets, this merges these areas and they should collectively be discussed as segments of the digital solution.
This digital transformation of our industry offers opportunity and many benefits, but being more interconnected also increases the risk of a cyber threat/attack.
Do you have the knowledge and expertise to reduce the risks and maximise the opportunities? Join us to share knowledge and best practice.
How safe is your asset?
This conference jointly organised by InstMC and SPE Aberdeen will provide a forum for discussing the issues with subject matter experts, leaving you with ideas to consider and workable solutions.
The programme will cover:
Digital transformation across industry including; Oil and Gas, Telecommunications, Energy, Nuclear and Renewables
Functional safety and utilisation of digital tools to improve safety
Cyber security including compliance, remote access, threats/attacks, emergency response planning – management and technical, and securing business case with management
Platinum Sponsor:

Event Sponsor: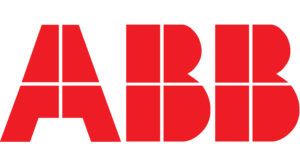 Sponsorship and Exhibition Opportunities. Download full details here.
All costs outlined exclusive of VAT.
All sponsorship opportunities will allow your logo to be positioned across all promotional materials, including SPE website, onscreen graphics and abstracts book. Your company will also be recognised by the Conference Chair.
Lunch Sponsor:

PLATINUM SPONSOR – £4,000
EVENT SPONSOR – £2,75
BREAKFAST SPONSOR- £800
REFRESHMENTS SPONSOR – £800
NETWORKING RECEPTION SPONSOR – £1,600
CAR PARK SPONSOR – £1,600
DELEGATE BAG SPONSOR – £2,400
LANYARD SPONSOR – £1,600
STATIONERY SPONSOR – £1,200
EXHIBITION OPPORTUNITIES (ONLY 10 STANDS AVAILABLE)
Download full details here.
The Conference will incorporate an industry led exhibition which will run alongside the main technical presentations. There will be ample opportunity for maximum interaction between exhibitors and delegates during the registration period, coffee breaks and lunch break.
A basic exhibition space (approx. 3m wide x 2m deep) is suitable for a pop-up portable display stand or table top display. Two or more adjacent units can be combined to make a larger space
A floor plan for the exhibition will be distributed nearer the event date.
There will be free wireless access available to all delegates and exhibitor
Please note that exhibitors will be required to hand carry or trolley exhibits and materials to the room. No heavy lifting/forklift facilities will be available.
COST OF EXHIBITION PACKAGE
Exhibition stands are available at a cost of £950 + VAT per single unit
Further Information – contact the conference organisers using the details below:
Suzanne Robertson         aberdeen.events@spe-uk.org
Book Your Place Below:
Early bird rate until 16th September
Member rates apply to members of: SPE, EI, AXIS, IMechE, ICoTA, IMC, OGUK and IET
Student rate applies to full time students only
All prices are inclusive of VAT
Remember to select the number of tickets you require. If you encounter any problems while making this booking please contact Diane Wood aberdeen.manager@spe-uk.org