YP Simplified Series Presents:
Additive Technology: Re-engineer Manufacturing for the Upstream Energy Industry
Lampros Giourntas, Additive Lead Engineer, Baker Hughes
Book Your Place Below – A Link to Join the Webinar Will be Emailed to You In Advance of the Event.
Abstract:
Additive Manufacturing (AM) has been considered to be part of the 4th industrial revolution. The technological revolution will fundamentally alter our working life, communication and economy. This talk will describe the history of events that led to the development of niche technologies like 3D printing.
The four pillars of AM technology are as follows; materials, design, process and data. Aerospace, automotive and oil & gas industries have led advancements in these sectors by setting new target requirements. AM applications vary from indirect support in manufacturing, such a 3D printed light weight tool that would enable faster assembly, to a new hardfacing material development for drilling tools that cannot be manufactured using conventional manufacturing processes.
Our journey towards full deployment of AM technology within Baker Hughes will be presented in this talk with real life case. studies.
Biography: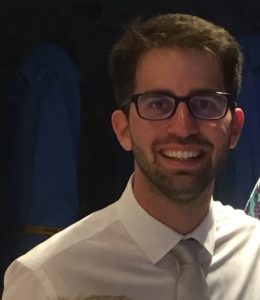 Lampros leads the Additive team in Baker Hughes, Montrose, with the aim to globally support the advanced manufacturing processes. He holds a Ph.D in materials science and his research in erosion-corrosion and cathodic protection has been demonstrated worldwide. His passion in engineering design and strong background in materials engineering has enables a number of product & process innovations. His vision is to transform conventional engineering to advances engineering by changing engineers' way of thinking.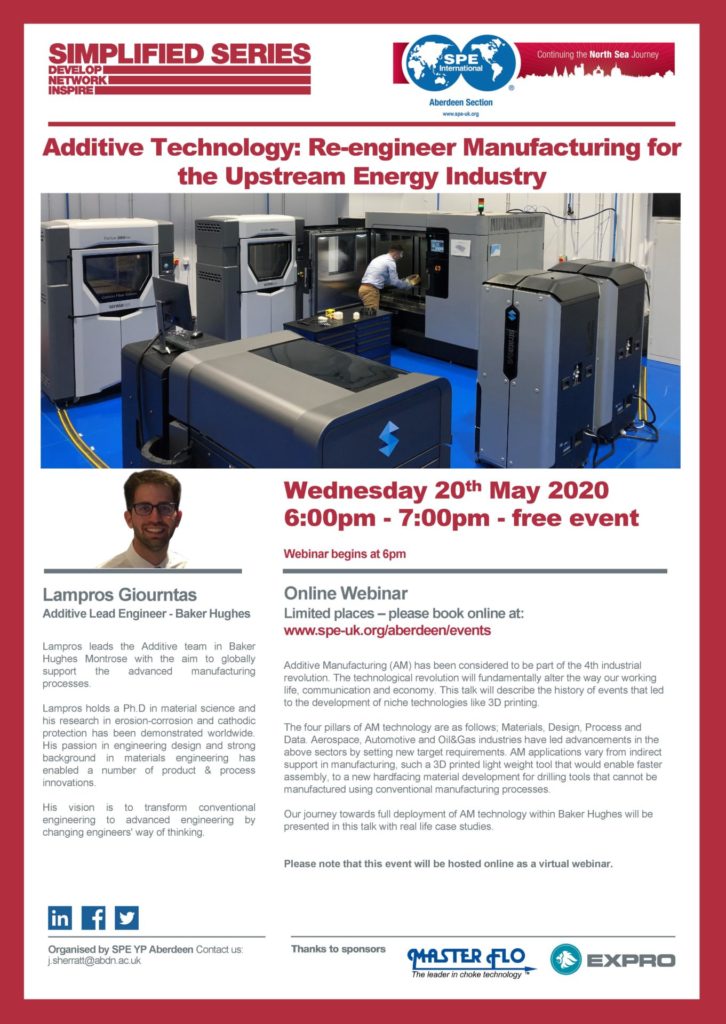 A Link to Join the Webinar Will be Emailed to You In Advance of the Event.