YP Simplified Series Presents: The Future of the Oil and Gas Industry by Ian Phillips, Chief Executive OGIC (The Oil and Gas Innovation Centre) and Chair SPE Aberdeen Section
Registration and networking from 6.00 pm, with the event starting at 6.45 pm
Outline:
"The Future of the Oil and Gas Industry" presents two very contradictory views of the future of the oil and gas industry around the world.
The first half presents a very positive view of the industry – growing energy demand and global population, continually increasing conventional reserves, and a wide range of potential new sources of oil and gas including shale oil and gas, tar sands and oil shales, heavy oils.
The second half reviews the potential impact of climate change on the industry – in less than 15 years we will likely have exceeded a 2ᵒC rise in the temperature of the planet – conducting an unprecedented experiment with the planet we live on.
Something will have to change – and fast.
Biography: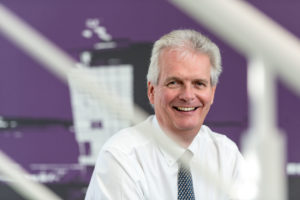 Ian has over 30 years' experience in the oil and gas industry, including 18 years with oil companies (Shell, BP, Marathon and Ramco) and 6 years with a service company (Halliburton). In 2007 he was a founding Director of CO2DeepStore Limited, a company seeking to provide the service of CO2 capture and storage.
He holds an M.Eng. in Petroleum Engineering (Heriot Watt 1983); an MBA (Open University 1994); is a Chartered Petroleum Engineer; and a Fellow of the Energy Institute.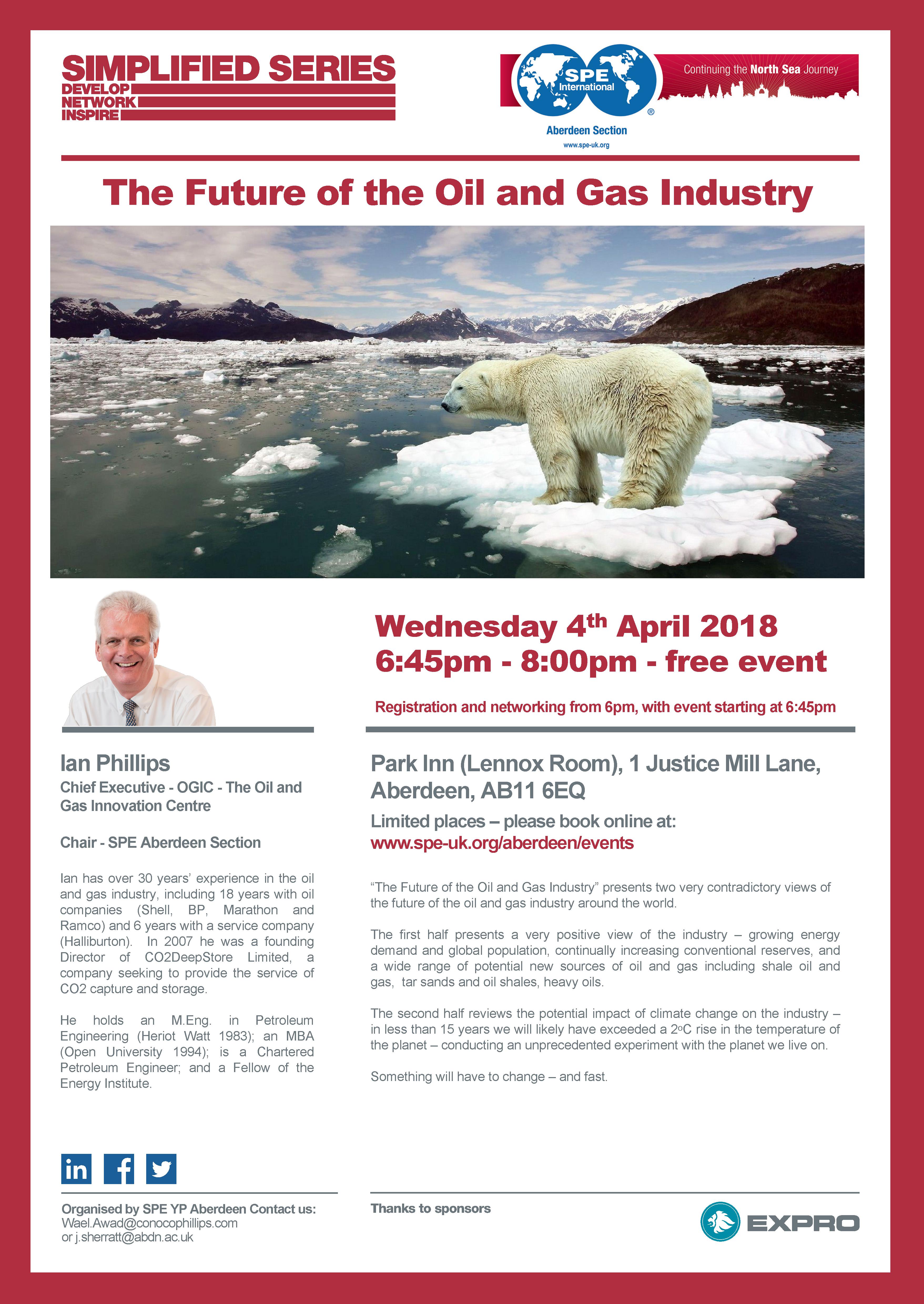 Free to attend but booking is essential.
Any problems with booking please get in touch with Diane Wood aberdeen.manager@spe-uk.org
Full payment of the event rate you have selected must be paid in advance of the event day or you will be asked for payment on registration. If payment is not received then you will not be granted entry to the conference.
We recognise that on occasions delegates will book onto events and subsequently find that they are unable to attend. In these situations we ask that delegates notify us of their need to cancel an event booking as soon as possible.
Our cancellation policy is as follows:
Please send cancellation details to the event organiser by email or by telephone.
Please inform the event organiser if you wish to send a replacement delegate, including their requirements (e.g. dietary, access etc). Please supply their full contact details so that any advance paperwork can be supplied directly to the replacement.
If you notify the organisers of your cancellation up to two weeks prior to the event, we will provide a full refund.
If you notify the organisers of your cancellation less than two weeks prior to the event the full cost will be payable and only delegate substitution will be allowed.
Where you have booked a place and do not attend without notifying the organisers of your cancellation the full fee will be payable.