YP Simplified Series Presents:
Maximising Field Recovery with Uncertain Seismic Characterisation.
Russell Anderson, Senior Reservoir Engineer, ConocoPhillips
Registration and networking from 6.00 pm, with the event starting at 6.45 pm
Please note new venue for this Simplified Series Event:
Glen Lossie Room, Jurys Inn Aberdeen, Union Square, AB11 5RG
Outline:
Using Reservoir Engineering workflows along with regional pressure modelling, future potential has been unlocked from a field with poor seismic response. The Brodgar field is tied back to the Britannia Facilities through a three well subsea manifold. It was discovered in 1985 and came online in 2008. A further infill well was directionally drilled in 2015 using deep reading resistivity technology to image the water contact and top structure. Due to a high degree of structural uncertainty away from well control there is a large range of potential geologic gas volumes associated with the field. There is reliable downhole gauge data for history matching purposes; however, it is uncertain whether pressure support is from additional gas volumes or aquifer support. Understanding the size of potential gas volumes to the west has been key to future well planning.
Biography: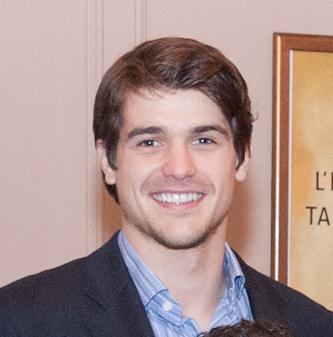 Russell Anderson joined ConocoPhillips after studying an undergraduate Mechanical Engineering degree at Edinburgh University followed by an MSC in Petroleum Engineering at Imperial College. He has undertaken a variety of reservoir engineering roles while at ConocoPhillips with his current role focussed around providing infill opportunities around the Britannia facilities.
Free to attend but booking is essential. Please note new venue for this Simplified Series event:
Glen Lossie Room, Jurys Inn Aberdeen, Union Square, AB11 5RG
Any problems with booking please get in touch with Diane Wood aberdeen.manager@spe-uk.org