YP Simplified Series Presents:
Hydrocarbon Accounting… Much More Than Counting Barrels
Steve Penman, Adept Solutions
Registration and networking from 6.00 pm, with the event starting at 6.45 pm
Outline:
Hydrocarbon accounting is the cash register of an operator's oil and gas business. The accuracy and timeliness of hydrocarbon accounting is essential in order to satisfy joint venture partners, allow operators to make the best commercial decisions, and to fulfil the requirements of the industry regulators.
When you consider that even relatively minor errors and delays can ultimately add up to significant financial losses, with the potential for millions of dollars to be removed from an operator's account sheet, its importance becomes all the more evident.
In this presentation, Steve explains:
What Hydrocarbon Accounting is,
What is required in order to manage it successfully,
Common areas where things can go wrong!
Biography: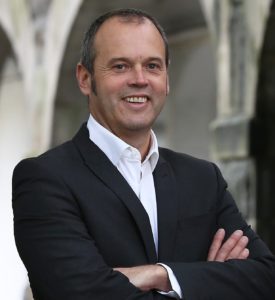 Steve is co-owner and client director for Adept Solutions. Adept Solutions is a specialist software company which develops and supports hydrocarbon accounting systems for the oil and gas industry. Steve has responsibility for driving the company's ambitious growth strategy as it continues to look to capitalise on major opportunities within the global energy sector.
Steve has held a range of senior management roles within the IT business sector for more than 30 years and specialises in business development. With a broad knowledge of the upstream oil and gas industry and expertise in the hydrocarbon accounting sector, Steve has a strong delivery management pedigree that underpins his business development outlook.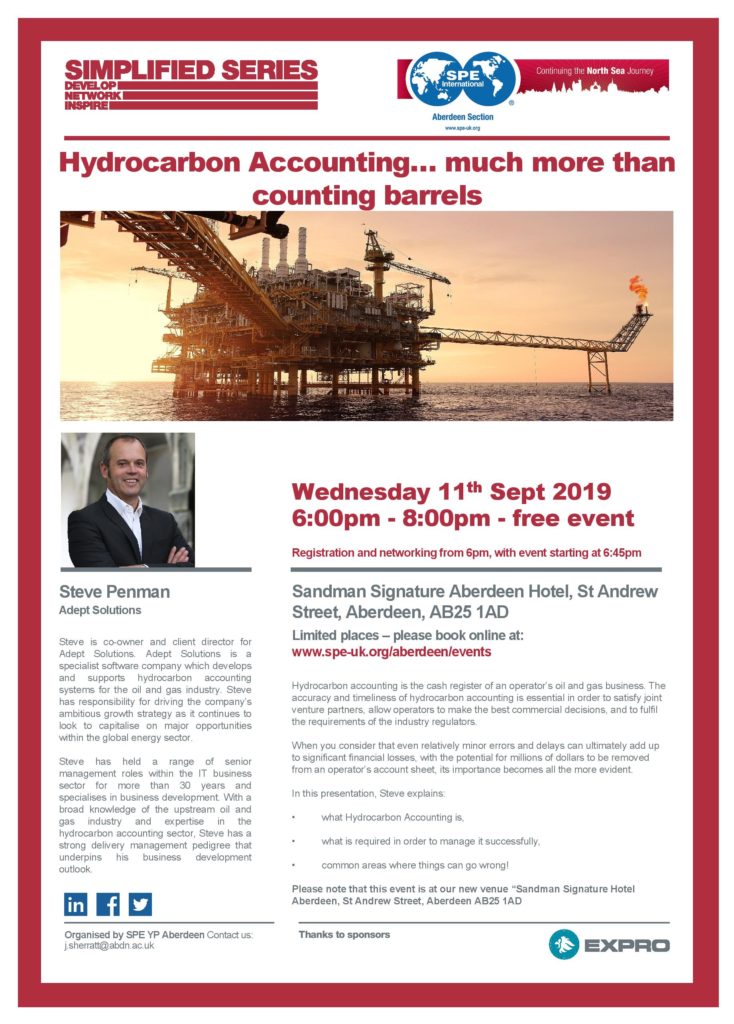 Free to attend but booking is essential.
Any problems with booking please get in touch with Diane Wood aberdeen.manager@spe-uk.org