7 Things You Should Be Doing To Ensure Your Meetings Are Not a Waste of Time.
Dr. Bill Robb, Safety Improvers
Registration and networking from 5.45 pm, with the event starting at 6.45 pm
Outline:
What a pity! In survey after survey, meetings come out top as the most time-wasting, unproductive and frustrating thing people do at work! Meetings should be energising. They should help get things done and leave participants with a sense of achievement. Effective meetings are a necessary part of a successful project and organisation. 
In this masterclass / presentation Dr. Robb will enlighten us on what hinders progress in meetings and more importantly, offer suggestions (gained over 22 years of working with management teams) for making your meetings a valuable and enjoyable business tool. Dr Robb will show you how to:
Be certain that a meeting is really required
Know when a meeting is not necessary
Compile an agenda that focuses attention on the issues to be resolved
Involve others in compiling the agenda so they feel involved and motivated
Deal with difficult people in meetings using simple assertiveness tricks
Ensure meetings arrive at clear, actionable decisions
Biography: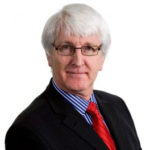 Dr Bill has been assisting colleagues in the oil and gas industry enhance their non-technical skills for 22 years. Bill takes a very straightforward approach with minimal theory, getting to the heart of what hinders more effective performance.