YP Unplugged 360 Series Presents:
The Real Deal – Being Authentic and Bringing Your Whole Self to Work
Carla Riddell, Senior Vice President, Spirit Energy
Registration and networking from 5.45 pm, with the event starting at 6.45 pm
Outline:
Being authentic leadership is often described as one of the characteristics of great influencers, whereas a lack of openness can be a sure-fire way to reduce trust levels and confidence in your point of view.
We'll talk about how to recognise your own personal brand, how you show up and what this means in terms of getting your messages across in a genuine way. Recognising your own personality and inherent biases can also affect your ability to make good decisions and fit into a team – key skills in the Petroleum Industry. By recognising your own style and work preferences you have more tools to be impactful, get ahead and avoid the exhaustion which comes with trying to be someone you're not.
Biography: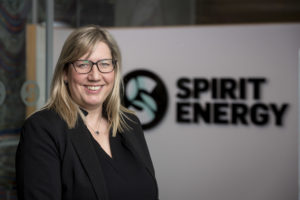 Carla is a Senior Vice President with responsibility for Spirit Energy's West of Shetland Assets. Originally a geologist she has more than 20 years' upstream energy industry experience, spending her early career working in the consultancy environment where she led technical teams merging her interest in the subsurface and business.
Carla enjoys learning and has a B.Sc. in Geology, an M.Sc. in Palaeontology and an MBA. She's a proud northerner and comes from Manchester but has made Aberdeen her home.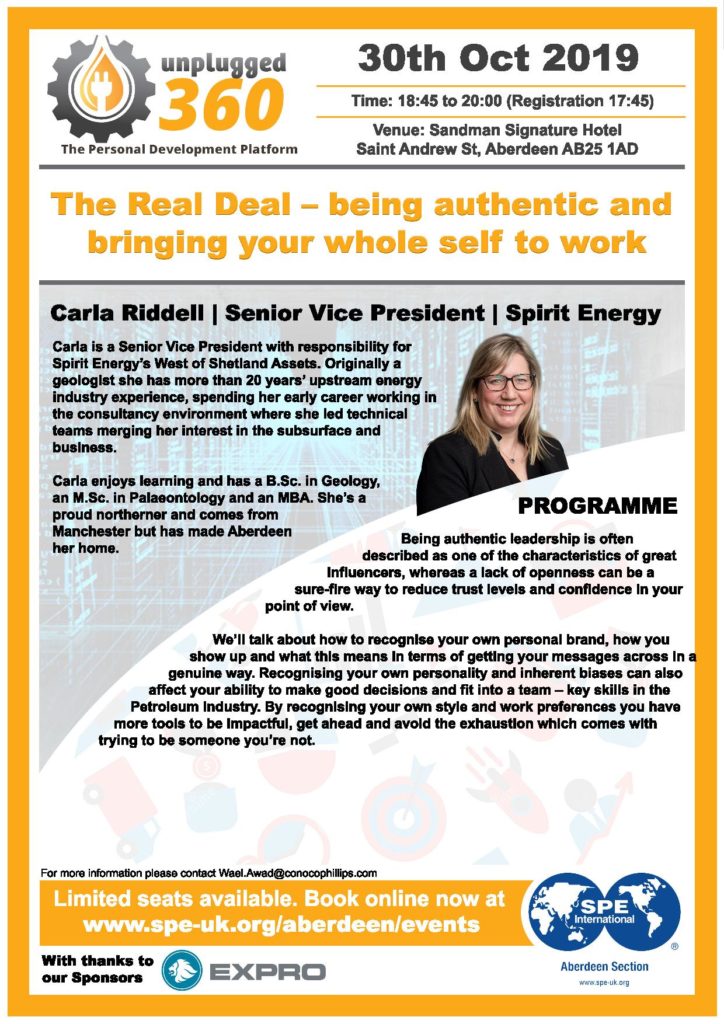 Free to attend but booking is essential.
Any problems with booking please get in touch with Diane Wood aberdeen.manager@spe-uk.org