Chair's Address: December 2020
December 2020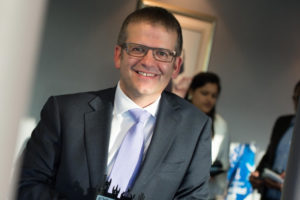 Dear SPE Aberdeen members, colleagues and friends,
A Year Like No Other
Those of us with a greyer thatch have been through rapid industry changes before but nothing quite like 2020. I am so glad that we are ending 2020 with some positive news about a COVID-19 vaccine and looking forward to a 2021 of recovery and growth. I hope you and your families have remained healthy through 2020. I would like to take this opportunity to thank all our SPE volunteers for keeping the ship moving forward through some very choppy waters. We have all had to adjust to living without meeting face-to-face at technical events and conferences.  Everything from STEM visits to schools to Board Meetings have been conducted over Zoom (other platforms are available). Our direct contractors Diane, Louise and Lorraine have been amazing this year reacting to everything the year has thrown at us and reacted with their typical fortitude. Our event partners Mearns & Gill and TECA have had their worlds turned upside down. Their flexibility and commitment to maintaining a long-term relationship has been a case study in customer service. And you know how much SPE Aberdeen loves a case study! This is a traditional time of year to reflect but we shouldn't miss to opportunity to look forward. We are stepping forward boldly to embrace and drive the Target Net Zero agenda, broaden our Diversity and Inclusion and continue on our Digitalisation journey. SPE Aberdeen will continue to be front and centre on the great questions in our industry. We can't deny that there has been less fun this year than we normally experience in the SPE family. However we are going to finish on a high. The Quiz Master Extraordinaire and champion of the Student Bursary programme Rob Lee will be running the Christmas Quiz on December 17
th
– sign up it will be great fun. Merry Christmas, Best wishes and stay safe, Kenny Kenny McAllister
SPE Aberdeen Chair
Interested in finding out more about the Aberdeen section, or would you like to get involved, then don't hesitate to get in touch.