Section volunteers involved in OE 17 Inspire and Schools engagement programmes
September 2017
SPE would like to express our sincere appreciation for our volunteers service and contribution as members of the Inspire committees. We ran a multitude of events this year targeted at Students and Young Professionals as part of the 2017 Inspire Programme. We had two sponsors for the Inspire programme including Expro and TAQA. In addition Schlumberger provided additional support to the Schools Engagement Programme. A summary and some photos of these events are below.
Career Pathways Fair
We had great engagement from local volunteers and our program sponsors for this program with 13 Stands representing a variety of industry career paths. This allowed attendees to find out everything they need to know about the potential opportunities available to them by speaking to those in the industry one to one.
CV and Interview Skills Workshop 
SPE President, Janeen Judah, started us off at this event discussing her views on the future on then industry. This was followed by an in depth exploration on how to approach a job description and making yourself the best candidate for the role. We have had some great feedback from this event and plan to run more.
Emerging Engineers Forum
Adam Zalewski and Lalit Bhamare from the Aberdeen Section led on this event, featuring many local experts from Aberdeen. Through round table groups, six industry topics were explored, discussing various future developments with the groups. This was an excellent way to give some in depth insights about exciting upcoming local innovations.
Communication Skills Workshop
This event explored various methods and tips to develop skills that will benefit any career. Through activities and presentation, best practices were described allowing attendees to hone their skills and understand their own communication styles. Topics included what using the best method of communication for the message, understanding your audience as well as discussing global issues like time zones, cultural and language barriers.
Oil and Gas: EXPAT-ations of living abroad
This event featured seven great speakers who each talked about their own experiences working abroad. Their combined knowledge meant that we covered experience from almost everywhere in the world. This global insight allowed for great discussions with attendees to inform their own decisions, plans and concerns about living abroad.
Making the Most of Your membership
Attendees were welcomed by a last minute additional speaker, Hisham Saadawi, SPEs Technical Director for Production and Facilities. Joined by Aberdeen Section Vice Chair, Brenda Wyllie and SPE Staff, this session was able to explore everything to be gained from SPE membership. By the end attendees were thoroughly up to speed with everything SPE.
Schools Engagement Programme
This year the programme welcomed over 30 students (15-17 year olds), 10 teachers and 8 schools. Several exhibitors supported the programme and hosted the student tour groups including Aker, EC-OG, Expro, Fairfield and Schlumberger though a tour of the OE Exhibition. Keynote speeches were provided by SPE President Janeen Judah, Neils Sims VP of Europe CIS Region, Expro and Donald Taylor, MD, TAQA.  There was a lot of positive feedback from the teachers and pupils who were in attendance.
SPE Cares Beach Clean at the River Don
Working with the Marine Conservation Society, we recorded data on what the types and quantity of litter found at the local River Don Beach. Local and international volunteers contributed to this national study to improve conservation and manage to clear a considerable amount of waste from a very beautiful beach. Some photos are below. The full 17OE Conference and Exhibition photos can be found online
here.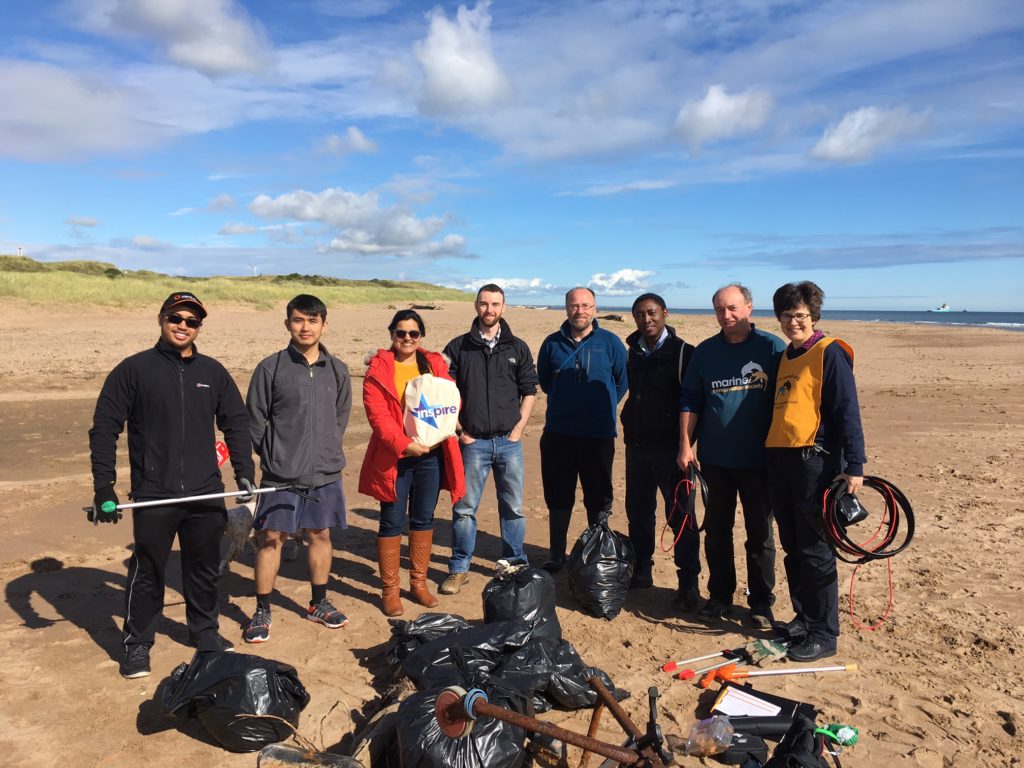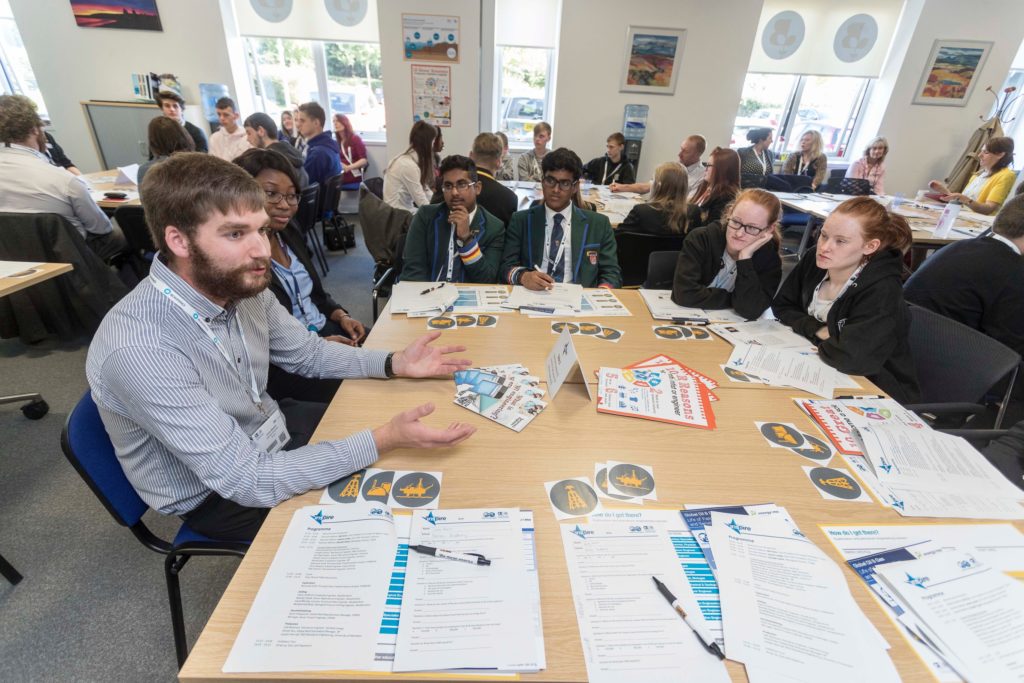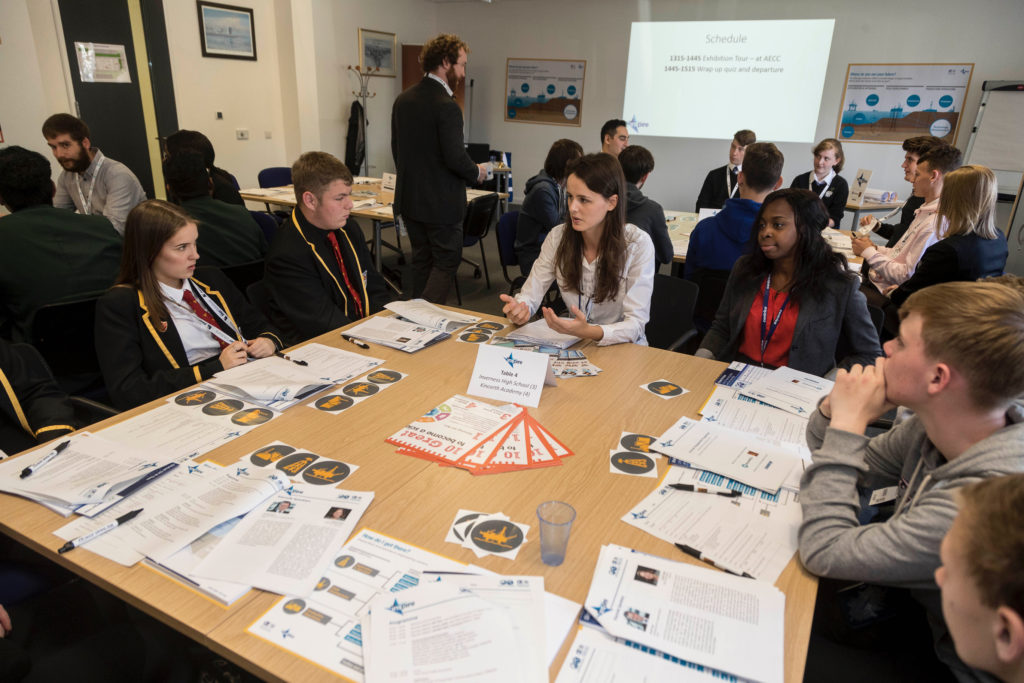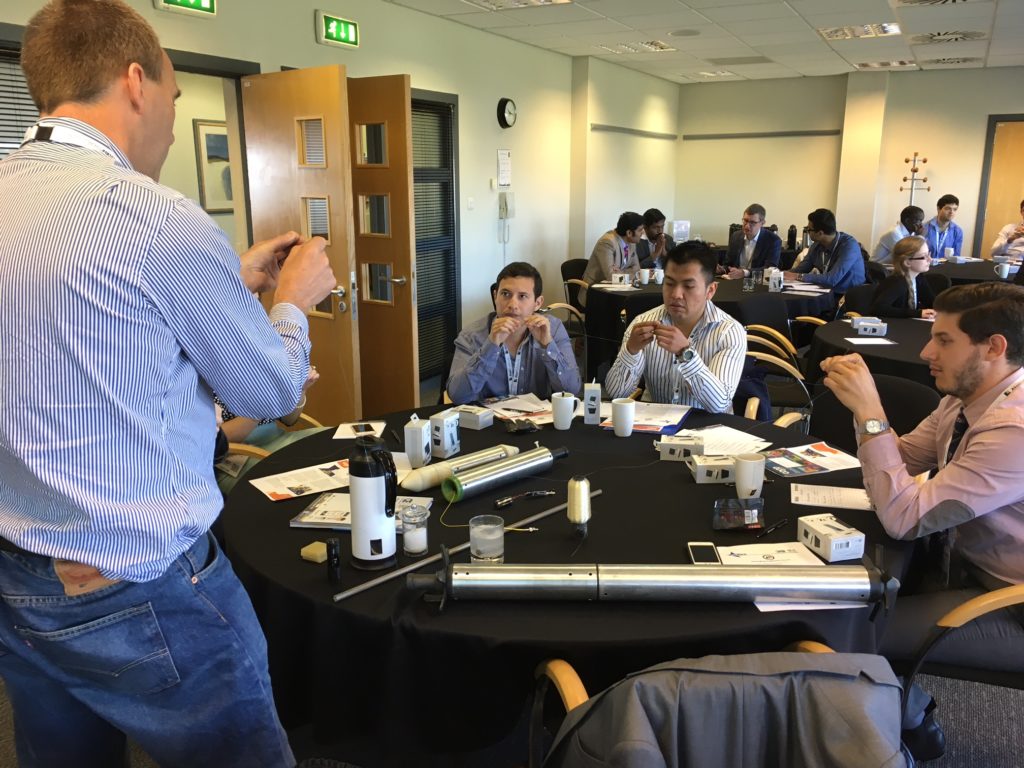 Interested in finding out more about the Aberdeen section, or would you like to get involved, then don't hesitate to get in touch.